How Westminster School Alumnus Brett Williams Achieved His Sportscasting Dream
Where you attend school during your formative years can have a tremendous impact on your future. Within the Westminster School family, nobody knows that better than Brett Williams (class of 2009). Here is his story, what he gained from his time at Westminster, and advice he'd give to current students, prospective students, and the entire alumni network.
About Brett Williams
Brett Williams is a graduate of the Westminster School program. He attended for the full nine years (kindergarten to eighth grade), and he graduated in 2009. He then went on to attend St. Stephen's and St. Agnes Upper School, graduating in 2013. For his college career, he attended the University of South Carolina, where he received his bachelor's degree in broadcast journalism in 2017.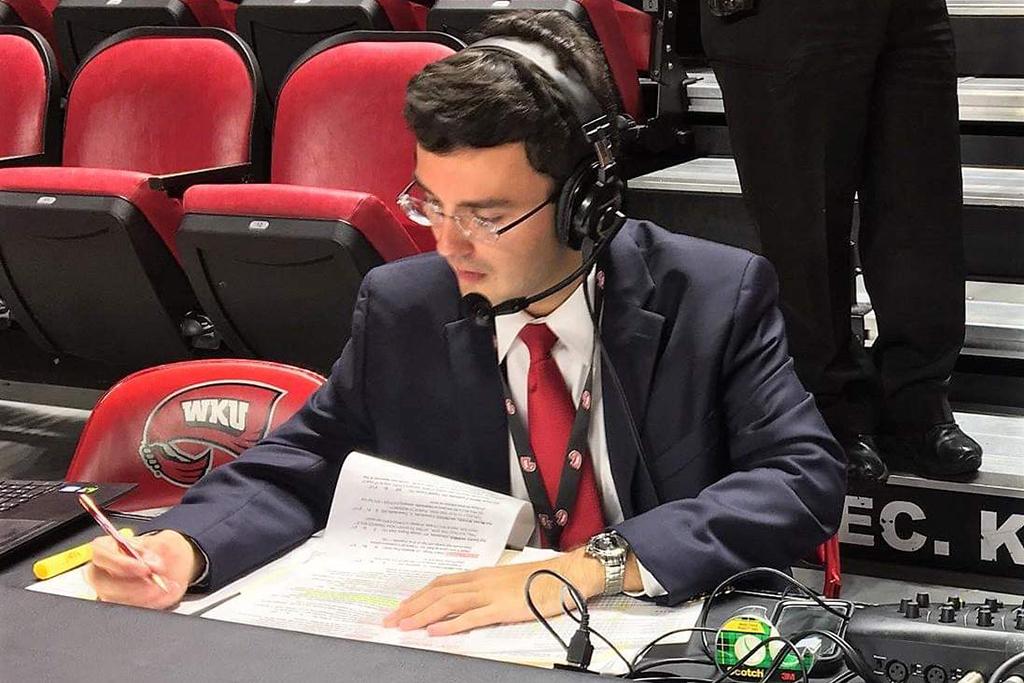 He once served as the voice of women's sports at Western Kentucky University for 4 years. In that capacity, he handled everything from radio to television broadcasting for a variety of sports. 
"Being a sports broadcaster has been a lifelong dream of mine," says Brett. "A lot of people who knew me at Westminster—my classmates, my teachers, certainly the administration—they all knew when I first came up with that dream, which was in the fourth or fifth grade."
Making a Difference and Upholding the Westminster Ideals
For Brett, sportscasting is about a lot more than just calling plays or reciting stats.
"In my position, I try to recreate the moments that got me into sports at a young age. Early on, I learned to appreciate the community-building aspect of sports and how broadcasters can tell stories that matter and that take people into unique realities," says Brett. "A lot of times, a sport can let you see the best of humanity."
Brett is also quick to point out how especially important this has become during the pandemic.
"Sportscasting has taken on extra significance during this time. Those special sports moments can touch people's lives if they've had a tough week, a tough day, or even a tough time this last year. Sports broadcasting has taken on an even greater meaning, and I certainly try to embrace that in what I do."
For Brett, much of the success he's enjoyed in his professional life comes back to the foundational and formative years at Westminster.
"I've built on what I learned at Westminster, and so many of those lessons come back every single day," says Brett. "The Westminster experience is so holistic that it really changes who you are as opposed to just giving you specific tools. It helps you live in the concept of taking advantage of what's in front of you. As Mrs. Glazier would tell us, you only have one life. You have to go out there and live it. And that's what Westminster teaches you, above all else. Just to appreciate everything."
Seizing the Day and Reflecting Back
As a member of the Westminster alumni community—what long-time Westminster teacher Kate Jacobson calls "the vanguard of all the ideals we hold dear"—Brett has advice for all current students at the school.
"Take advantage of what's there. Take advantage of the experience. Invest in it," says Brett. "You may not fully appreciate it at the time for a number of different reasons…but you will, at some point in your life, look back and say, 'Wow. That was something really special.'"
With the advantage of time and distance, Brett is particularly well positioned to appreciate what a unique experience Westminster offers.
"Those years you have [at the school] are unique among your peers of that age. It's very rare that anybody from ages five to thirteen gets to have so many rich stories to tell for the rest of their lives," says Brett. "The synergy of the whole community—students, parents, the staff, the faculty, everybody—all working toward this greater vision is rare and a blessing."
Benefits of Being Part of an Engaged Alumni Network
As Brett can confirm, the benefits of being part of the Westminster family don't stop on graduation day.
"At the end of the day, the school is a family. They use that word, but they use it right. Being a part of that means something," says Brett. "Even after you graduate, you'll always be a Griffin."
Just as students learn during their years at the school, you get out of something what you put in, and that applies equally to the post-Westminster experience.
"The more engaged you are as an alumnus, the more you appreciate the school after the fact," says Brett. "You can tap back into those years and really look back with pride on who you became at Westminster and the people who made that possible."
Attending events and giving back (whether that means your resources, time, or attention) allows former students to reconnect meaningfully with those special teachers and staff members, as well as other people who understand the unique "Westminster language." 
"It's something special to be part of this community."
Get in Contact with Brett
"I'm always available to answer any questions or to reconnect with any former alumnus," says Brett. "I'm always willing to be a voice for the school."
Whether you're a one-time Westminster student or a prospective parent, Brett is an invaluable resource. Feel free to ask him questions about anything from the school itself to his professional career. He can be reached through the following venues:
For any other questions, please don't hesitate to reach out to the school directly.