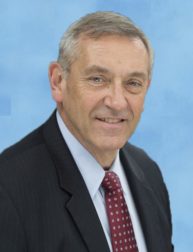 Keith Fulk
Joined the Board in 2001
Chair, Board of Trustees
Executive Committee, Finance Committee, Planning & Development Committee
Mr. Fulk is the parent of two Westminster graduates (Classes of 1995, 2001) and husband of a former Westminster Parents Club (WPC) president.  Mr. Fulk is a Certified Public Accountant who served as Chief Financial Officer for two area businesses.  Since 2004, he has operated independently, offering accounting services through his own business.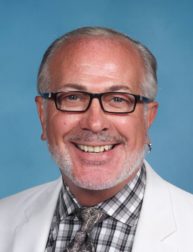 Ellis Glover
Joined the Board in 1992
Chair, Planning & Development Committee
Finance Committee
As Headmaster of Westminster School, Mr. Glover serves as an ex officio, non-voting member of the Board of Trustees.  Mr. Glover joined the staff of Westminster School as Assistant to the Director in 1976.  In the ensuing years, he took on increasing responsibilities for daily management of school operations.  Upon the death of the school's founder in 1992, Mr. Glover was appointed Head of School.  He has been instrumental in directing the school's progress in programs, facilities, staff building, and employee benefits. He advises the Board on all matters pertaining to the management of the school and is instrumental in helping develop short- and long-range plans.  He represents Westminster School as a member of the Virginia Association of Independent Schools, the National Association of Independent Schools, and Independent Education (an association of independent schools in the greater Washington area).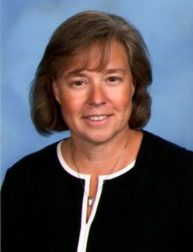 Nina Breen
Joined the Board in 2014
Secretary, Planning and Development Committee
As a parent of four graduates (Classes of 2010, 2014, 2016, and 2019), and a Westminster graduate herself (Class of 1978), Mrs. Breen has a deep appreciation of Westminster's mission and philosophy, and its impact on the lives of its students and community.  She has been a tireless volunteer at Westminster, serving as a room parent for various grades and in different capacities on the Westminster Parents Club Board. Mrs. Breen is a retired consultant, with over 20 years' experience in leading and delivering large scale, technology based solutions to global clients.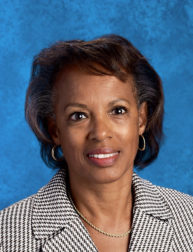 Karen Courtney
Joined the Board in 2015
Planning and Development Committee
Ms. Courtney is the mother of a Westminster graduate (Class of 2009). She is a strong supporter of sound, academic education and understands that having a solid foundation begins with kindergarten. Ms. Courtney served on the Executive Board of the Minority Parents for Excellence in Education at Lake Braddock Secondary School in Fairfax, Virginia.  During a 33-year career with ExxonMobil Corporation, Ms. Courtney held several positions which helped the company maintain its top ranking in the corporate world, including that of voyage analyst and executive assistant for the Downstream Value Chain Project.  A recent retiree, Ms. Courtney brings 33 years of experience in building stakeholder relationships, as well as administrative and strategic planning expertise, to the Board and Westminster School.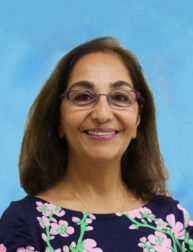 Nargess Moghaddam
Joined the Board in 2016
Planning and Development Committee
Mrs. Moghaddam is the parent of two Westminster graduates (Classes of 2006, 2013).  She has been an advocate of the school since her first open house, sharing her appreciation for its unique combination of rigorous academics, liberal arts, and character development.  Mrs. Moghaddam retired from the World Bank after 28 years of service, and, having earned a master's degree in counseling, currently volunteers as a clinical counselor at Northern Virginia Family Services and in private practice.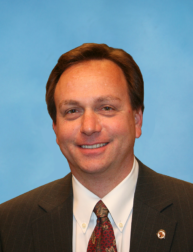 Mr. Moore is a long-time admirer of Westminster School.  Mr. Moore brings 25 years of legal experience, much of it as a patent attorney. He has served as an Administrative Patent Judge since 2001.  Mr. Moore is very interested in this opportunity to serve the greater community, as well as Westminster School, as an advocate for excellence in education.
E. Antonio (Tony) Sarrge
Joined the Board in 2014
Finance Committee
Mr. Sarrge is the parent of one Westminster graduate (Class of 2016) and one current student.  As the Vice President and part owner of Chesapeake Investment Management, Mr. Sarrge brings to the Board almost two decades' experience in finance.  Mr. Sarrge is past president of the Springfield Business Builders and continues to be active in the Northern Virginia community,