The Board of Trustees of Westminster School is charged with broad yet
specific responsibilities:
Contribute to the development of the school, both by direct financial support and by active involvement which results in financial support.
Support and promote the school in the greater community.
Hire and provide general oversight of the Head of School, ensuring and providing support for his/her continuation of the mission and philosophy of the school.
Respect and support the Head of School's role as the director of school operations.
Demonstrate interest in the school by attending school-wide events, plays, celebrations, parents' club fundraisers, etc.
Attend board and committee meetings, as scheduled.
Organize and manage the Board itself to ensure fulfillment of its responsibilities.
Maintain confidentiality regarding Board business and information gained in the course of Board service.
Guidelines from the National Association of Independent Schools and the Virginia Association of Independent Schools advise Board members to avoid the following:
Imposing personal agendas on the Head of School / Administration.
Involvement in specific school management or curricular issues.
Becoming a conduit for complaints or lobbying efforts from disgruntled or overzealous parents.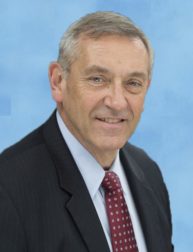 Keith Fulk
Joined the Board in 2001
Chair, Board of Trustees
Executive Committee, Finance Committee, Planning & Development Committee
Mr. Fulk is the parent of two Westminster graduates (Classes of 1995, 2001) and husband of a former Westminster Parents Club (WPC) president.  Mr. Fulk is a Certified Public Accountant who served as Chief Financial Officer for two area businesses.  Since 2004, he has operated independently, offering accounting services through his own business.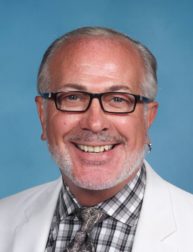 Ellis Glover
Joined the Board in 1992
Chair, Planning & Development Committee
Finance Committee
As Headmaster of Westminster School, Mr. Glover serves as an ex officio, non-voting member of the Board of Trustees.  Mr. Glover joined the staff of Westminster School as Assistant to the Director in 1976.  In the ensuing years, he took on increasing responsibilities for daily management of school operations.  Upon the death of the school's founder in 1992, Mr. Glover was appointed Head of School.  He has been instrumental in directing the school's progress in programs, facilities, staff building, and employee benefits. He advises the Board on all matters pertaining to the management of the school and is instrumental in helping develop short- and long-range plans.  He represents Westminster School as a member of the Virginia Association of Independent Schools, and the Association of Independent Schools of Greater Washington.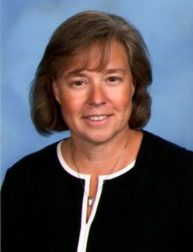 Nina Breen
Joined the Board in 2014
Secretary, Planning and Development Committee
As a parent of four graduates (Classes of 2010, 2014, 2016, and 2019), and a Westminster graduate herself (Class of 1978), Mrs. Breen has a deep appreciation of Westminster's mission and philosophy, and its impact on the lives of its students and community.  She has been a tireless volunteer at Westminster, serving as a room parent for various grades and in different capacities on the Westminster Parents Club Board. Mrs. Breen is a retired consultant, with over 20 years' experience in leading and delivering large scale, technology based solutions to global clients.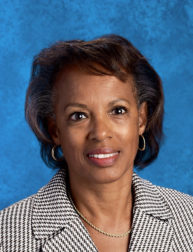 Karen Courtney
Joined the Board in 2015
Planning and Development Committee
Ms. Courtney is the mother of a Westminster graduate (Class of 2009). She is a strong supporter of sound, academic education and understands that having a solid foundation begins with kindergarten. Ms. Courtney served on the Executive Board of the Minority Parents for Excellence in Education at Lake Braddock Secondary School in Fairfax, Virginia.  During a 33-year career with ExxonMobil Corporation, Ms. Courtney held several positions which helped the company maintain its top ranking in the corporate world, including that of voyage analyst and executive assistant for the Downstream Value Chain Project.  A recent retiree, Ms. Courtney brings 33 years of experience in building stakeholder relationships, as well as administrative and strategic planning expertise, to the Board and Westminster School.
E. Antonio (Tony) Sarrge
Joined the Board in 2014
Finance Committee
Mr. Sarrge is a veteran Westminster School volunteer and the parent of two Westminster graduates.  As the Vice President and part owner of Chesapeake Investment Management, Mr. Sarrge brings to the Board almost two decades' experience in finance.  Mr. Sarrge is past president of the Springfield Business Builders and continues to be active in the Northern Virginia community,
Lane Nemirow
Joined the Board in 2019
Planning and Development Committee
Lane Nemirow works as an Attorney-Advisor for the Solicitor's Office in the Department of the Interior in Washington D.C.  Mr. Nemirow provides legal advice to DOI bureaus regarding regulatory projects, permitting and enforcement, interagency coordination, and federal litigation.  Prior to joining the Solicitor's office, Mr. Nemirow worked as a trial attorney at the Maritime Administration.  He began his career in private practice in New Orleans after graduating from Tulane Law School.  Lane is a member of the Louisiana and D.C. bars and a number of professional legal associations.  Mr. Nemirow actively participates in providing pro bono legal services to needy clients and fills different volunteer roles in his community.
As a graduate (1985) and a parent at Westminster School (Devin, 2018 and Owen, 2020), Mr. Nemirow has a deep appreciation and respect for Westminster's program of academics and its professional staff.  He believes that Westminster's nurturing, rigorous program provides students with the opportunity to achieve academic excellence in classical studies, arts and drama, French and Latin, math, and history, among others.  In his judgment, Westminster School also prepares students to achieve success after graduation through its comprehensive enrichment programs and extra-curricular opportunities.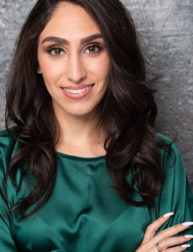 Ms. Nourbakhsh has been a part of the Westminster School family for over two decades. She is a graduate (Class of 2006), and has held various positions within the school, such as substitute teacher, 6th grade play director, and camp counselor. She has championed the school ever since she walked through its doors as a kindergartner and firmly believes in its classical curriculum, rigorous sense of discipline, and beautifully unique atmosphere. With an extensive background in both the entertainment industry as well as the business world, Ms. Nourbakhsh successfully runs two companies in Los Angeles and has a hand in various entrepreneurial ventures, where her platform focuses on empowering young women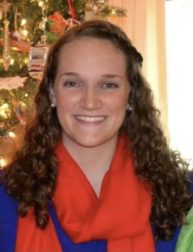 Amanda Fulk Meadows is a Family Nurse Practitioner practicing at VCU Health. She provides primary care doing house visits in the Richmond community for complex and homebound patients. Prior to her current role, she worked in pediatrics and women's health at Inova Fairfax. As an alumna (class of 2001) she recognizes many of her accomplishments and achievements started with the core values, time management and education she received from Westminster. The rigorous curriculum, extracurricular activities and unique community prepared her well for high school and college. She is the mother of two little boys and aunt to two current Westminster students.
She is very proud of how the teachers, staff, students and families responded to the COVID-19 pandemic with immediate virtual learning, followed by a successful in-person school year.