The Board of Trustees
The Board of Trustees of Westminster School is charged with broad yet
specific responsibilities:
Contribute to the development of the school, both by direct financial support and by active involvement which results in financial support.
Support and promote the school in the greater community.
Hire and provide general oversight of the Head of School, ensuring and providing support for his/her continuation of the mission and philosophy of the school.
Respect and support the Head of School's role as the director of school operations.
Demonstrate interest in the school by attending school-wide events, plays, celebrations, parents' club fundraisers, etc.
Attend board and committee meetings, as scheduled.
Organize and manage the Board itself to ensure fulfillment of its responsibilities.
Maintain confidentiality regarding Board business and information gained in the course of Board service.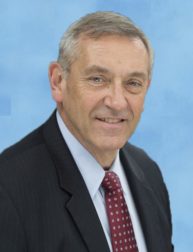 Keith Fulk
Joined the Board in 2001
Chair, Board of Trustees
Executive Committee, Finance Committee, Planning & Development Committee
Mr. Fulk is the parent of two Westminster graduates (Classes of 1995, 2001) and husband of a former Westminster Parents Club (WPC) president.  Mr. Fulk is a Certified Public Accountant who served as Chief Financial Officer for two area businesses.  Since 2004, he has operated independently, offering accounting services through his own business.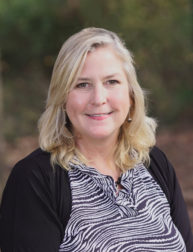 Nancy Schuler
Joined the Board in 2021
Head of School
Ex Officio Member
After 30 years of service to Westminster School, Mrs. Nancy Schuler was named Head of School by the Board of Trustees and assumed that position on August 1, 2021. She is the third Head of School since Westminster's founding in 1962. Mrs. Schuler holds a BS in Elementary Education with a concentration in Business Administration and a MEd in Independent School Leadership. Mrs. Schuler is determined to uphold Westminster's mission and values while welcoming new possibilities for expanding the program and serving the school's evolving community. She is surrounded by a dedicated staff, knowledgeable and well prepared to assist her.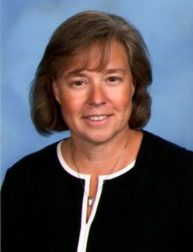 Nina Breen
Joined the Board in 2014
Executive Committee and Finance Committee
As a parent of four graduates (Classes of 2010, 2014, 2016, and 2019), and a Westminster graduate herself (Class of 1978), Mrs. Breen has a deep appreciation of Westminster's mission and philosophy, and its impact on the lives of its students and community.  She has been a tireless volunteer at Westminster, serving as a room parent for various grades and in different capacities on the Westminster Parents Club Board. Mrs. Breen is a retired consultant, with over 20 years' experience in leading and delivering large scale, technology based solutions to global clients.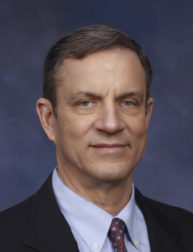 Clay Carney
Joined the Board in 2022
Finance Committee
Clay Carney is the proud parent of Westminster graduate, Kyla Carney (Class of 2012). During his time as a father at Westminster, Mr. Carney and his wife were constant supporters of the school, with special attention to the music and drama programs. As a Certified Public Accountant with a degree in business administration, Mr. Carney has enjoyed a long career in financial guidance and oversight for businesses spanning from start-ups to Fortune 500 corporations. He is currently the Chief Financial Officer for Asset Capital Corporation, Inc. Mr. Carney served as a Commissioned Officer in the U.S. Marine Corps from 1982-1985.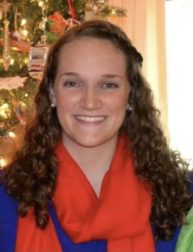 Amanda Fulk Meadows
Joined the Board in 2020
Planning and Development Committee
Amanda Fulk Meadows is a Family Nurse Practitioner practicing at VCU Health. She provides primary care doing house visits in the Richmond community for complex and homebound patients. Prior to her current role, she worked in pediatrics and women's health at Inova Fairfax. As an alumna (class of 2001) she recognizes many of her accomplishments and achievements started with the core values, time management and education she received from Westminster. The rigorous curriculum, extracurricular activities and unique community prepared her well for high school and college. She is the mother of two little boys and aunt to two current Westminster students.
She is very proud of how the teachers, staff, students and families responded to the COVID-19 pandemic with immediate virtual learning, followed by a successful in-person school year.
Lane Nemirow
Joined the Board in 2019
Executive Committee
Lane Nemirow works as an Attorney-Advisor for the Solicitor's Office in the Department of the Interior in Washington D.C.  Mr. Nemirow provides legal advice to DOI bureaus regarding regulatory projects, permitting and enforcement, interagency coordination, and federal litigation.  Prior to joining the Solicitor's office, Mr. Nemirow worked as a trial attorney at the Maritime Administration.  He began his career in private practice in New Orleans after graduating from Tulane Law School.  Lane is a member of the Louisiana and D.C. bars and a number of professional legal associations.  Mr. Nemirow actively participates in providing pro bono legal services to needy clients and fills different volunteer roles in his community.
As a graduate (1985) and a parent at Westminster School (Devin, 2018 and Owen, 2020), Mr. Nemirow has a deep appreciation and respect for Westminster's program of academics and its professional staff.  He believes that Westminster's nurturing, rigorous program provides students with the opportunity to achieve academic excellence in classical studies, arts and drama, French and Latin, math, and history, among others.  In his judgment, Westminster School also prepares students to achieve success after graduation through its comprehensive enrichment programs and extra-curricular opportunities.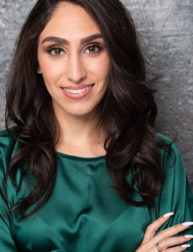 Mojan Nourbakhsh
Joined the Board in 2020
Secretary, Planning and Development Committee
Ms. Nourbakhsh has been a part of the Westminster School family for over two decades. She is a graduate (Class of 2006), and has held various positions within the school, such as substitute teacher, 6th grade play director, and camp counselor. She has championed the school ever since she walked through its doors as a kindergartner and firmly believes in its classical curriculum, rigorous sense of discipline, and beautifully unique atmosphere. With an extensive background in both the entertainment industry as well as the business world, Ms. Nourbakhsh successfully runs two companies in Los Angeles and has a hand in various entrepreneurial ventures, where her platform focuses on empowering young women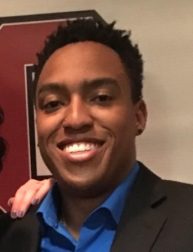 Nathaniel Smith
Joined the Board in 2022
Planning and Development Committee
Nathaniel Smith is a Westminster School graduate of the Class of 2009. He has remained close to the school since his graduation and remembers his time at Westminster with great fondness and appreciation for the excellent academic and personal preparation he received. Mr. Smith attended Cornell University, College of Engineering, where he earned a BS in Information Science, Systems, and Technology. He has held positions as a software engineer and technology consultant, and currently works for Laborers' International Union of North America. He is excited to bring his expertise in technology and data analysis to the aid of Westminster School, as well as his commitment to diversity and inclusion. In his response to the opportunity to serve on Westminster School's Board of Trustees, Mr. Smith wrote, "A classical education can go quite a long way in today's world, and ensuring that Westminster continues to provide such an education to its students is important to me."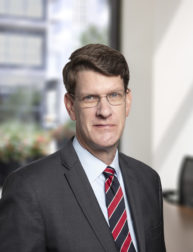 Michael Townsend
Joined the Board in 2021
Planning and Development Committee
Michael Townsend has been a Westminster parent since 2006 and is the parent of three graduates, Avery (2015), Emily (2017), and William (2022).
Professionally, Mike Townsend has spent more than 21 years at the Charles Schwab Corporation, where is he is Managing Director for Legislative and Regulatory Affairs. He is the company's principal political analyst and he gives more than 100 speeches a year to clients, investor advisers and industry conferences about how policy and political decisions in Washington affect the capital markets, individual investors and investment advisers. He is also the host of Schwab's popular podcast, WashingtonWise Investor. Prior to joining Schwab, Mr. Townsend was a vice president at Powell Tate, Inc., a Washington public affairs firm, and he served as an aide to two U.S. Senators in the 1990s.
Mike's volunteer experience includes two years as the Senior Warden (chief lay officer) at St. Mark's Episcopal Church on Capitol Hill, and he later served as co-chair of the church's $5 million capital campaign to renovate its Parish Hall, offices and classroom space. He has also served in a variety of roles at his alma mater, Bowdoin College, including as a member of the Alumni Council, chair of the Bowdoin Career Advisory Network and as a member of the selection committee for Bowdoin's Athletic Hall of Honor. He earned a B.A. degree in English from Bowdoin, and a M.A. in English from George Mason University.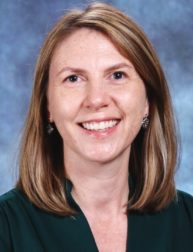 Jennie Wills
Joined the Board in 2021
Planning and Development Committee
Jennie Wills has maintained close ties to Westminster School since her employment there from 1999 through 2008. At Westminster, she worked in development, publications, and event planning. She also taught dance, assisted with theatrical productions, and sponsored the yearbook. After more than twenty years of experience in independent schools, Mrs. Wills is an accomplished advancement professional , demonstrating strengths in building and implementing comprehensive donor pipelines, closing major gifts utilizing a donor-centered approach, and managing innovative alumni and community development programing. She is currently the Executive Director of Advancement for St. Stephen's and St. Agnes School in Alexandria, VA. Mrs. Wills holds a BA in Theater from the University of Arkansas and additional graduate coursework in Dance at the State University of New York College at Brockport. Mrs. Wills firmly believes in the values of Westminster School, the importance of the arts, and the overall "Westminster Way." Through the years, she has continued to support Westminster with financial gifts and offers to help with fundraising, and is very enthusiastic about the opportunity to further assist Westminster through service on the Board of Trustees.