EMPLOYMENT AT WESTMINSTER SCHOOL
Westminster School is located on a seven-acre campus in the heart of Annandale, VA, a residential suburb of Washington, DC. Located inside the Interstate 495 "beltway," Westminster is minutes from downtown DC, Tyson's Corner in Fairfax, Crystal City in Alexandria, the popular Mosaic District, and other prominent hubs of the northern Virginia area.
School facilities include 24 classrooms, including art, music, orchestra, and makerspace studios, plus library, theater, gymnasium, two administrative suites, conference rooms, outdoor playground and game field, and maintenance headquarters and workshop.
At Westminster, we believe that the physical environment teaches. To be surrounded on a daily basis by order, cleanliness, attention to detail, engaging displays, and works of art encourages calmness, a sense of well-being, engagement, imagination, appreciation, and responsibility—all states of mind helpful for learning and personal growth. High standards for the maintenance and presentation of the buildings, interiors, and grounds are deeply embedded in school tradition, and both staff and students take pride in the appearance and "feeling" of Westminster School.
Of course, the human environment is the most important one. Westminster School embraces a diverse community of students, staff, and their families, and strives to create an environment where all members of the community find warmth, respect, courtesy, and kindness, and where each individual is encouraged toward personal growth and fulfillment of potential. Staff members are challenged to develop professionally, but also to explore and share their creativity and talents. Staff activities during orientation meetings, talent shows, participation in the school's drama and music programs, and weaving creativity into their lessons and classrooms are all part of daily life at Westminster School.
In the News
Head of School, Nancy Schuler discusses her philosophy on teacher retention in this article in CSEE Connections Quarterly.
Pages 2 – 5
Author: Ted Fish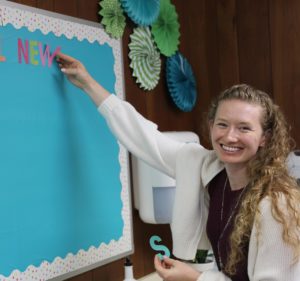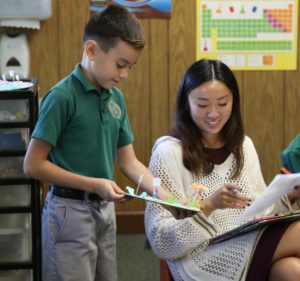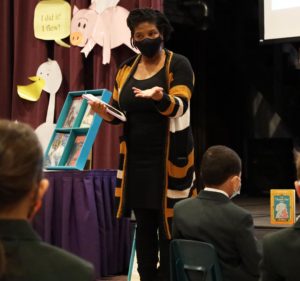 Why Choose Westminster School for Your Education Career?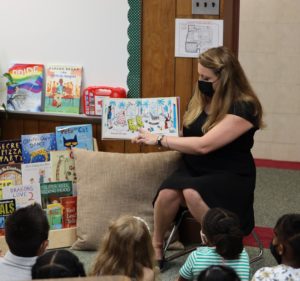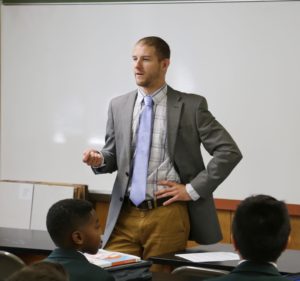 Requirements for employment
Westminster seeks candidates who are energetic, enthusiastic team players, creative, and passionate about teaching/education. Most of our teachers hold a bachelor's degree in the subject they teach and a master's degree in education, or have a comparable background. At least two years of teaching experience are preferred. A bachelor's degree and state and national background checks are required. (See specific requirements in the Current Openings section.)
Diversity and Equity at Westminster School
Westminster School draws students from a wide variety of racial, ethnic, religious, and socio-economic backgrounds. Approximately half of our students are members of minority groups. Classroom activities and general school culture emphasize the diversity of our community as a gift to be shared and celebrated. Tolerance for differences and respect for all are values that are woven throughout the formal program of the school and, most importantly, through the daily interaction among our students, parents, and staff.
Westminster School admits students and employs staff members without regard to gender, race, color, religion, national or ethnic origin, sexual orientation, or sexual identity. The school does not discriminate on these bases in the administration of personnel policies, educational policies, athletic programs, financial aid and loan programs, or other school programs.
If you wish to apply for an open position, or if you would like to be considered for future opportunities, please submit a cover letter and/or resume here.