Meet the Admission Director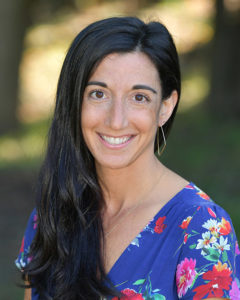 703-256-3620 ext. 17
admissions@westminsterschool.com
Hello! I'm Jori Sapper and am thrilled that you are considering Westminster School for your child. As the Director of Admissions, my job is to help familiarize parents and students with the Westminster program and help them see the wide-ranging possibilities awaiting their family. I look forward to working closely with you on the admissions and enrollment process. 
First, a bit about me. I discovered Westminster School nearly 12 years ago at the start of my teaching career. Freshly equipped with a Bachelor's Degree in Psychology and Master's Degree in Elementary Education, I set off to find the perfect place to begin my professional journey. Westminster School's mission and philosophy spoke to me from the very start. The school's high-level and well-rounded curriculum, dedication to the arts, emphasis on social & emotional learning, and character development are closely aligned with my own core educational values and beliefs. Moreover, Westminster's classical and traditional approach to education felt familiar, reminding me of my own days attending public schools in Switzerland as a child. There, I learned the importance of consistent effort, personal presentation and responsibility, and showing pride in the quality of my work.  It did not take long for me to recognize that Westminster School was the right place for me.
Throughout my years here as a classroom teacher, after-school care supervisor, summer camp counselor and academic instructor, and lower-school team leader, my varied experience in these many roles affords me the opportunity to share important insights and valuable information about the school with prospective parents and students. I have seen first-hand the lasting impact that a Westminster education can have on the life of a child, and look forward to sharing those experiences with your family! 
To contact me for more information or to schedule a tour, please call 703-256-3620 or e-mail me at admissions@westminsterschool.com