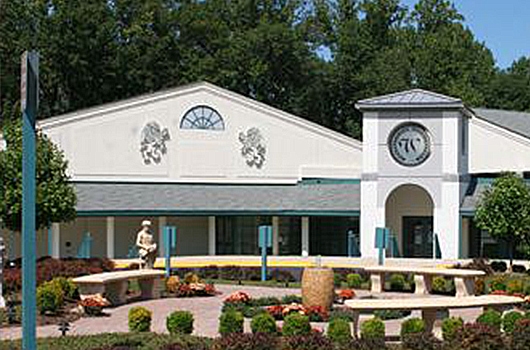 A bell tower marks the main entrance to Westminster School.  Two rampant Griffins (school mascot) mark the gymnasium gable.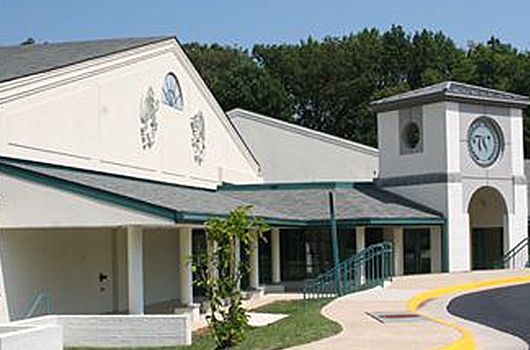 Visitors approach the school through a classical garden adorned with statues of the four seasons.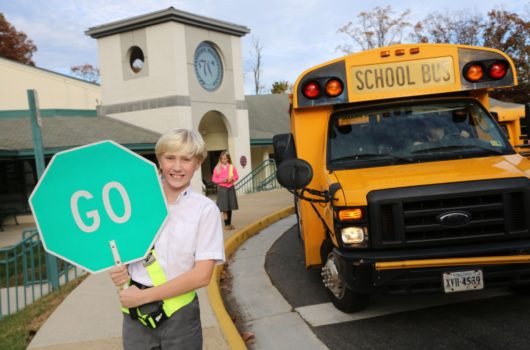 Spotless Westminster School buses, each named for a god from Greek / Roman mythology, provide door-to-door service throughout Fairfax County.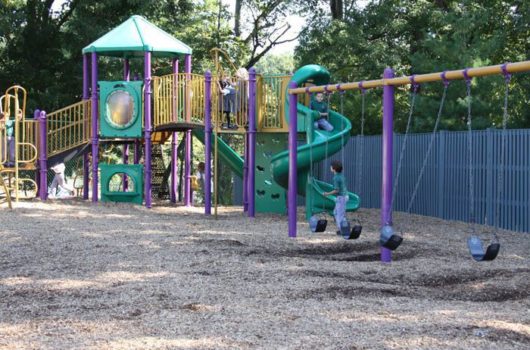 The school playground, designed for ages 5 – 12, has something for everyone:  climbing structures, social stations, slides, swings, junior-sized basketball court, and plenty of running room.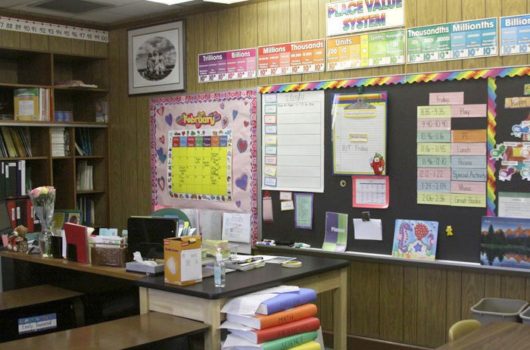 Located in the main school building, all academic classrooms are approximately 25 x 20 feet; all have windows.  Kindergarten – 6th grade classrooms are furnished with "executive style" student desks; 7th /8th grade classrooms are furnished with "tablet-arm" desks.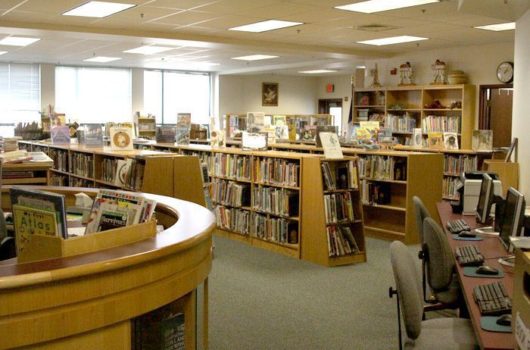 The Westminster Library is light-filled, with windows overlooking a wooded view, and gives the students and staff a serene atmosphere in which to explore the library and its books.  Students in grades K – 6 are scheduled for regular visits to the library.  Seventh and 8th grade students are welcomed to the library during breaks and after school.  Acquisitions in the library total more than 25,000 books and audio-visual materials.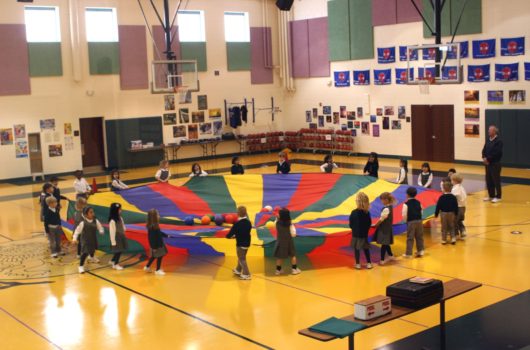 Westminster's spacious, well-lit gym accommodates eight P.E. classes daily plus an active after-school program of athletic competition.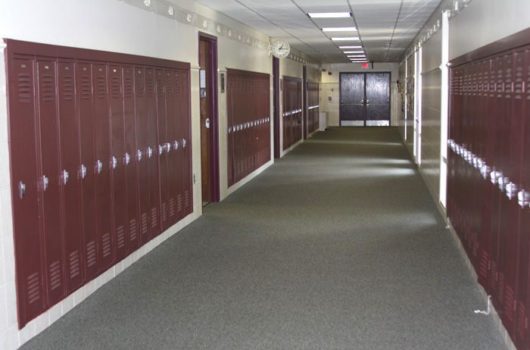 The 5th and 6th grade academic classrooms are grouped together along a single corridor.  Each student has a private locker, which remain unlocked. At Westminster, we emphasize that students respect each other's property and privacy.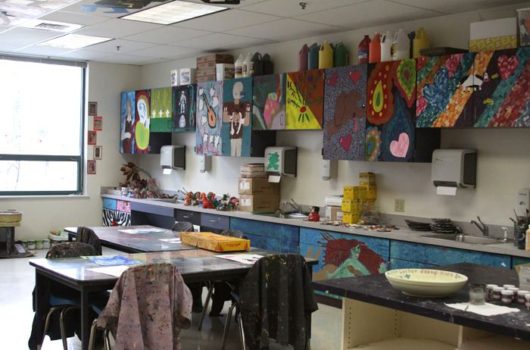 The art room is the site for Westminster's nine-year program in studio art, which includes a progressive exploration of media, materials, methods, and styles, as well as an introduction to art history.  Class art projects are often integrated with the students' academic studies.
In the style of an Ancient Roman villa, Westminster School is built around a classical atrium (open air garden).  In addition to providing fresh air and light to interior classrooms, the atrium is the venue for special traditions, such as the annual celebration of Shakespeare's birthday and a post-graduation party for the 8th graders.