Why Private Schools Are Equipped to Avoid These Kinds of Policies
Two recent changes to grading and recess policies in the Fairfax County Public Schools system have many parents wondering the same question. Is a private school a better fit for my child's academic, social, emotional, and personal development?
Two Fairfax School Policies Change Grading Protocol and Recess
Nothing Lower Than 50 Percent

The first significant change was a grading policy amendment implemented during COVID-19.

In response to the pandemic's effect on public schools, Fairfax County made 50 the lowest possible score on any given assignment. That meant, even if the project wasn't turned in, it still received half credit.

As schools transitioned to distance learning and navigated those difficulties, this policy was meant to avoid punishing students for circumstances outside their control. It was also an effort to minimize dropout rates.

Many parents, teachers, and students, however, are hesitant about the policy.

"I have heard from my own students, from special education teachers, from students in my listening tours, that it's very demotivating to them," Stella Pekarsky, school board member, said. "They'll take the 50, and they'll be fine. They're not going to do the assignment."

No Contact Sports during Recess
The second policy was a ban on contact sports during recess at Mantua Elementary School. The change was announced to help ensure student safety after "several avoidable injuries and spirited play that has resulted in fights that impact the school day."
Why Private Schools Can Avoid These Sorts of Policies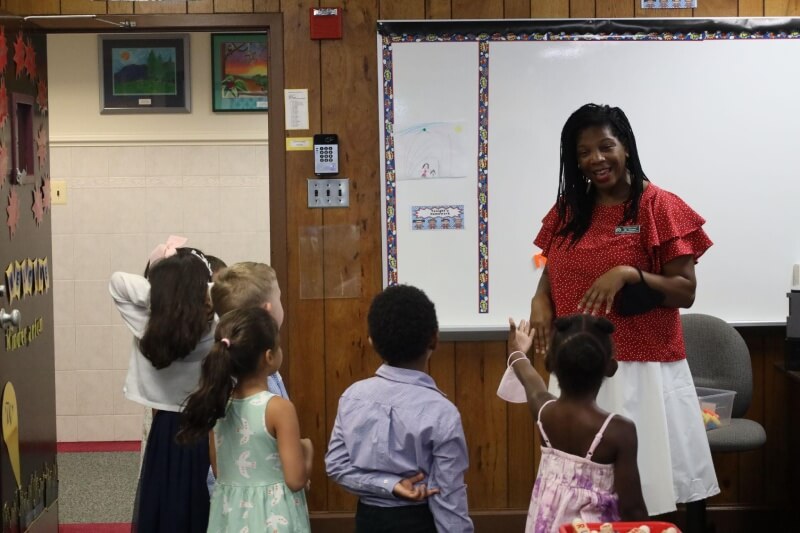 When your child attends a school, he or she is subject to that school's policies. This is true for both public and private schools.
With a private school, though, one distinct characteristic benefits the student body: private schools are smaller than public schools.
Fairfax County, as a whole, serves over 180,000 students. By comparison, Westminster School has around 200.
When a public school system institutes a policy, that change affects a massive pool of students. When dealing with those kinds of numbers, no policy can be expected to work for every child.
A private school, on the other hand, can make more nuanced, specific policy changes because they only have to consider the ramifications on the small number of their own students.
By virtue of being smaller and independent from external governance, private schools are more agile, adaptable, and able to devise and to implement policies that work for their specific students.
How Westminster School Proactively Addresses Root Issues
Whether it has to do with grades or recess behavior, ideal school policies are proactive rather than reactive.
For example, having to ban contact sports during recess is a reactive solution to undesirable rough play. A proactive solution would be incorporating character development, fair play, and sportsmanship into the curriculum itself.
Obviously, lacking these kinds of policies is not the fault of public school educators, staff, or administration. Given the size of many public schools, there's simply not enough space or time within the curriculum to make individualized character development a pillar of the school's program.
At Westminster School, though, this is a pivotal part of the education process. Developing the child's academic side is just one piece. Social dynamics, emotional intelligence, confidence, and etiquette through the enrichment program are all intrinsic aspects of the Westminster curriculum.
If problems do come up, the student body is small enough that teachers or staff members can encourage a dialogue, make it a teachable moment, and handle the issue respectfully with the students involved.
Schedule Your Tour of Westminster School
Westminster School:
Presents challenge
Builds character
Instills confidence
Has enough autonomy and agility to create tailor-made school policies
If you're interested in learning more about this Fairfax County pre-K to 8 private school, schedule an in-person tour with our director of admissions today.