Three Reasons Preschoolers Should Be in a Classroom for the 2020–2021 School Year
Many private schools are returning to in-person schooling this year. Due to their smaller class sizes and greater agility (i.e., freedom to adjust curriculum and policies without red tape), private schools are uniquely prepared to safely meet the challenges of in-person classes.
This in-person instruction is especially important at the youngest age groups. Here are three reasons why in-classroom support is critical for preschoolers.
Three Key Benefits of In-Person Learning for Preschoolers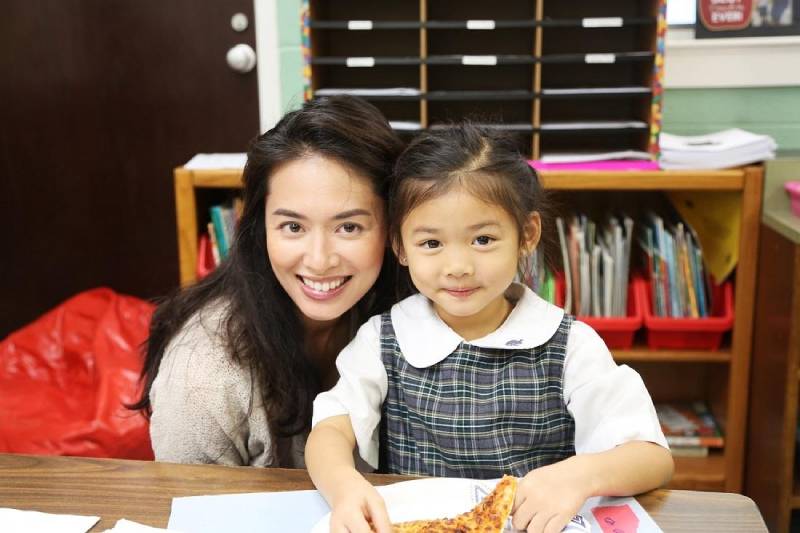 1. Socialization
Socialization and interaction with one's peers are pivotal parts of the emotional development that in-person schooling provides.
"Preschoolers need socialization at this age," says Kristine Lee, preschool director at Westminster School. "They also crave peer interaction. In-person schooling addresses those particular needs of our youngest children."
2. Individual Attention
Preschoolers are at a developmentally significant age, and they need a lot of individual attention to stay engaged and active in the learning process. They also benefit from affirmation that they're academically, socially, and emotionally doing what's asked of them.
"So much of the attention and affirmation our preschoolers require is lost over the screen," says Lee. "With in-person learning, our preschoolers once again receive that direct attention and care they're used to receiving from Westminster teachers."
3. Logistical Benefits
Thinking pragmatically, in-person schooling relieves parents from the burden of keeping their three- or four-year-old children attentive, occupied, and engaged throughout a day of distance learning. This frees our caregivers to either go into their jobs or to work remotely without the strain of essentially being a full-time teacher as well.
Safety Measures Westminster Is Taking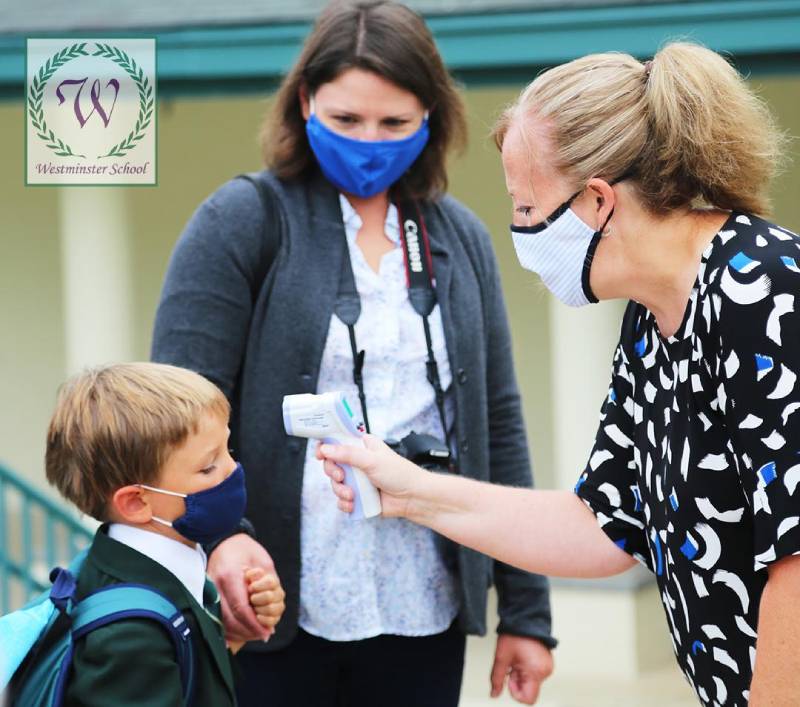 This school year, Westminster is offering in-person lessons Monday through Friday for our preschool through eighth-grade students. We're excited for all our children to return to their classrooms, their teachers, and their friends!
We know in-person classes offer many benefits, especially for young children, but those benefits don't matter if safety isn't made the number one priority. Here are just some of the steps Westminster is taking to ensure the health and safety of our youngest children:
A medical-grade air purifier has been installed in every room. This purifies the air twice every hour.
One window in every classroom is left open during the school day for better ventilation. A fan also runs to circulate airflow.
Preschoolers have dedicated restrooms and sinks.
The preschool classrooms are distanced in a separate wing from the rest of the school.
Whenever possible, we limit time in the hallways, including walking outside to get to and from the playground.
Currently, the preschoolers have their own workspace to eat snack and lunch, and to complete center time activities. (These times are "mask breaks" for the children. At all other times, children must keep their masks on.)
Preschoolers stay in their own classrooms. The only exceptions are during gym and recess.
Parents complete a health survey for their child every day before arriving at school.
A temperature check is conducted before every child enters the building, and another temperature check is done at noon.
Sharing of school supplies is limited. Every child will have his or her own school box containing pencils, scissors, glue sticks, crayons, markers, and so on. Every child will also have his or her own outside/inside bag for miscellaneous play items.
"Westminster has gone to great lengths to provide a safe return to school for students and staff during this pandemic," says Lee. "The extra safety measures and precautions have just become part of our new temporary normal. As it is every year, the program is being delivered to the highest level."
These safety measures align with or exceed the CDC's school-related safety recommendations.
What Sets Westminster Apart during This Time?
Given that many private schools are returning to in-person instruction this year, what sets Westminster apart? What are the unique benefits of sending your preschooler to Westminster over other private schools?
"The shutdown in March and the continued pandemic have not deterred Westminster from delivering a top-notch education to all students, preschool through eighth grade," says Lee. "This year, we have to be a little more creative with activities to ensure proper social distancing, but our safety measures do not impede the learning that is taking place."
Even for the youngest age group, Westminster prides itself on finding opportunities for growth, learning, and personal development through many avenues. This includes the traditional classroom setting, but it also involves our numerous extracurriculars—learn more about our drama, music, and arts programs—as well as enriching field trips.
"We're finding engaging virtual field trips for the school year," says Lee, "but even in-person field trips are not completely out of the question. We have our fingers crossed we will be able to make our annual trip to Green Meadows Farm!"
If you have any questions about what returning to the classroom means for your child or what to expect, refer to our return-to-school plan for the 2020–2021 school year, and attend a virtual open house or schedule a virtual tour to learn much more.