Westminster's Military Discount
Tuition Discount for Children of Active Duty Military Families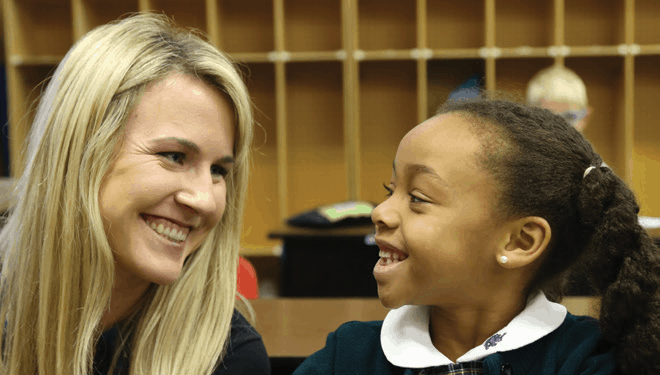 Westminster School deeply appreciates the service and sacrifice of members of our nation's military. As an expression of gratitude, Westminster School offers a 10% tuition discount to all children of active-duty U. S. military personnel. For more information, please fill out the form below.
Westminster School is a private Pre K-8th grade school located in Fairfax County, Northern Virginia.  It offers advanced academics, small class sizes, and a well-rounded preschool, Kindergarten, elementary school, and middle-school program.  The school's mission includes character development and preparing children to succeed and become leaders in all areas of life—high academic achievement, arts, sports, community service, personal presentation, confidence and poise, and enthusiasm for life's possibilities.
Our classical curriculum emphasizes early reading skills, classic works of literature, strong oral and writing skills, thinking skills, and an in-depth exposure to the history of western civilization.  It includes French and Latin, which creates a strong foundation for English as well as other languages, such as Spanish. Advanced math and science classes are supported by extracurricular clubs such as Math Counts and Science Olympiad (which provides extra STEM activities and challenges).
Thank you for your interest in Westminster School.
(Eligible only to new families entering in 2016/2017 or later)