How Westminster Adapted Its Drama Program through the Pandemic 🎦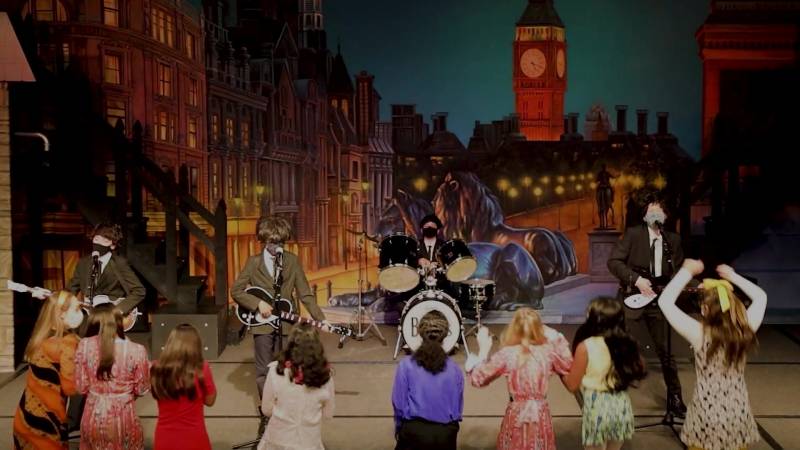 The arts are central to a balanced, comprehensive education. By participating in music, dancing, writing, theater, and other subsets of the arts, children—especially young, developing minds—derive invaluable academic, social, and emotional benefits. (See this literature review for a more detailed look at the benefits of arts in early childhood.)
The arts are a vital pillar of the Westminster curriculum, and that's why it was so important to Head of School Ellis Glover that the drama program find a way to continue, despite the challenges presented by today's health and safety regulations.
How Does the Westminster Drama Program Work Right Now?
Every student at Westminster (from kindergarten to eighth grade) participates in an annual play. It's an opportunity to practice public speaking, ensemble work, and the empathy required to embody a role on stage.
With the current health and safety restrictions, though, the seventh-grade class, which was set to perform The Comedy of Errors, feared the play couldn't continue as planned.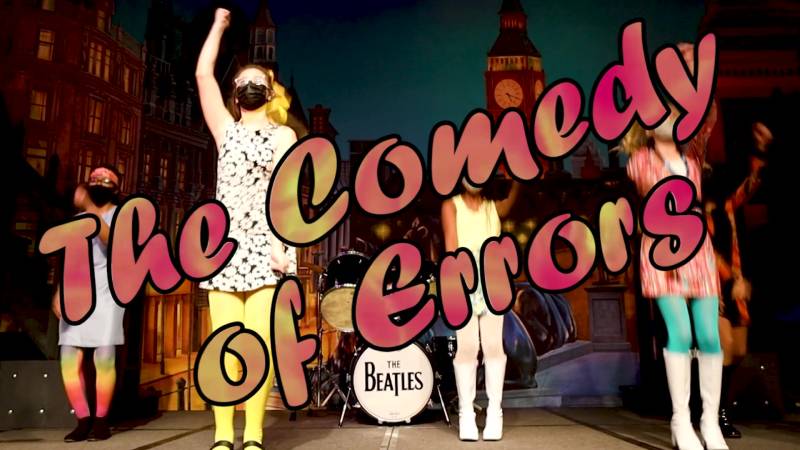 "COVID imposes restrictions and presents challenges, but what do you do when you have a challenge? For a person dedicated to the arts, it's an opportunity for creativity," says Ellis Glover, head of school at Westminster School and the founder of the school's drama program. "We couldn't stand the thought the play wouldn't be done at all, so we filmed it."
With agility and some clever use of technology, Westminster was able to ensure no student missed out on this unique aspect of the school's curriculum.
"There's no doubt it's sad for the children. By the eighth grade, they're accustomed to playing in front of two hundred fifty people a night, and nothing can compare to the energy of a live performance," says Glover. "This year's experience was really more like making a movie, but it opened up new, unexpected possibilities. Not the same thing but pretty wonderful."
The Importance of Drama in a Young Child's Education
The drama program is a mandatory part of every Westminster student's time at the school because the administrators and staff believe so fervently in the benefits it provides to developing minds and personalities.
"What happens to so many people is they know they've got something inside them—a burning desire to share their talents. So, why don't we do that? The main reason is fear. We're afraid we won't measure up. We're afraid we'll be judged inadequate," says Glover. "The theater, more than anything I know, gets the children to stand up there and overcome that fear and present themselves to the world."
By starting this process when the children are young, Westminster also presents the ideal environment to cultivate that development.
"In our theater, the children are validated and endorsed and loved and applauded and showered with compliments. It changes their lives."
Westminster finds their graduates routinely look back on the annual plays as a defining aspect of their time at the school.
"Whether they had a lot of fun participating in the plays or it was difficult for them, our students invariably go off into the world, and at about twenty-five, it hits them. They're different from other people," says Glover. "They're not afraid to step up and take those chances that will enhance their lives and allow them to achieve their potential."
Why We Need Drama More Than Ever
Leading by example, Westminster's dedication to keeping its drama program running has become an opportunity for a life lesson for their students.
"It's important to know that, when obstacles are placed in front of you, it's just an opportunity to face new challenges," says Glover. "Instead of turning around or sitting down and giving up, this situation allows students to step up and think, How can I be creative about solving this problem?"
Despite the lack of audience, Westminster is confident their students are still reaping the relevant benefits of the drama program.
"Doing theater instills confidence and poise, but it's also a celebration of life. It's an exploration of who you are and what you think and feel," says Glover. "Even if we don't have an audience, the children are still accruing the benefits of learning self-discipline, memorizing lines, and working with an ensemble."
Westminster is also fighting to keep its drama program intact because it knows it goes to the core of their beliefs about how to educate a child.
"Westminster offers so much more than textbooks and curriculum and scholastics," says Glover. "We're here to help our students find what's best and brightest inside themselves. We guide them toward that skill set and poise so that when they leave our small stage they can excel on the great stage of life. No other school I know of approaches education quite that way."
For Glover, the drama program is deeply personal, and the dedication, passion, and love he puts into it speaks to how much the school has positively affected him.
"This school gave me my life, especially my creative life, and it instilled in me a mission for leadership," says Glover. "Now, I'm giving that back to the children. To give back what you have received is a big part of learning at Westminster."
To learn more about the Westminster curriculum, join us for a virtual open house. Personal consultations are also available. Contact our admissions director, Nancy Schuler, directly at admissions@westminsterschool.com, or call 703-256-3620 (extension 17).