A Look Back at Ellis Glover's Long, Storied Westminster School Career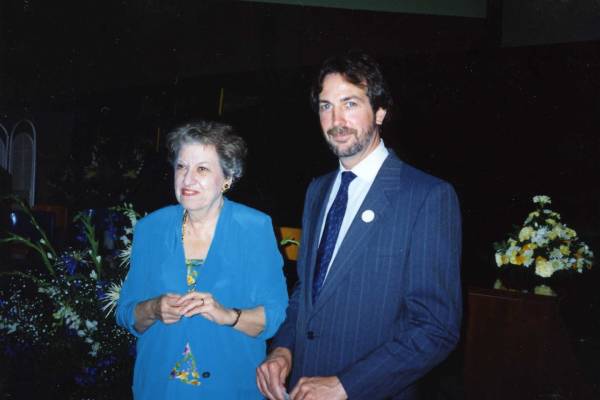 For nearly half a century, Mr. Ellis Glover has been an integral part of the Westminster family. Every student, staff member, and parent who had the opportunity to meet him was lucky to experience his warmth of spirit and be inspired by his love of learning and life.
As Mr. Glover steps away from Westminster School this year, we take a look back at his incredible story, his lifelong dedication to Westminster, and just some of the amazing accomplishments he achieved over the last forty-five years.
It's a Long Story…Mr. Glover and Westminster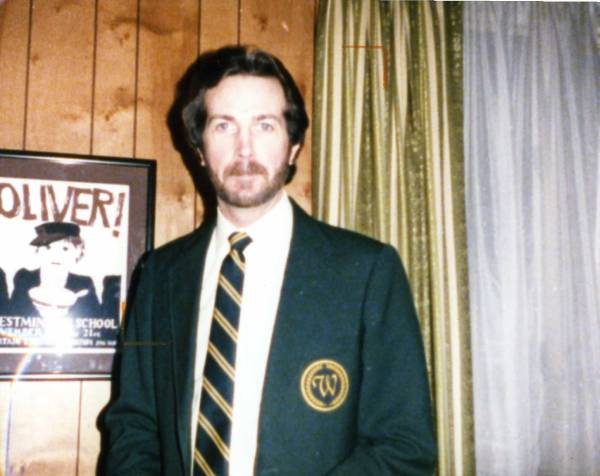 While most of our students, parents, and even faculty members know Mr. Glover as the head of school, his path actually led him to Westminster long before that. He first encountered the school in 1971, when his father (E. H. Glover) won the bid to construct phase one of Westminster School. The then long-haired rock-obsessed youth pushed wheelbarrows, installed lockers, and ran crew errands, but it was his introduction to Mrs. Jane Goll, the school's founder, that irrevocably changed Glover's life.
Goll immediately recognized Glover's energy, moral rectitude, and unmatched work ethic, but even beyond that, she saw his potential. After several years of their paths continuing to cross, Glover eventually took on a part-time job as a substitute teacher at Westminster. (That long-awaited call from the Beatles just never came, so this seemed a good second choice to Glover!)
Glover made himself indispensable to Goll, helping her with end-of-year activities, and he was soon a permanent staff member. Goll pushed Glover in every positive way a person can be encouraged. She insisted he go back to school. She encouraged him to pursue disparate projects. She introduced him to plays, art, literature, and a deep belief in the benefit of travel. Under her guidance, Glover began to see a challenging education as the most fundamental way to access the best in oneself.
When Goll passed away, Glover lost a friend, a mentor, and a true inspiration in his life, but he knew he couldn't let her dream of Westminster falter for even a moment. He was the natural choice as her successor and was voted in as the new head of school in 1992.
Just a Few of Mr. Glover's Achievements While Head of School
After forty-five years of dedication, leadership, and service, there are too many accomplishments to possibly name them all, but here are some of Mr. Glover's most notable highlights:
Served as athletic director and coached varsity girls basketball.
Oversaw the drama program, directing approximately 115 plays.
Helped bring home four first-place trophies from the Folger Shakespeare Festival.
Personally vetted, hired, trained, and inspired Westminster staff and faculty for more than twenty-five years.
Helped to raise hundreds of thousands of dollars for Westminster School, giving generously himself every year.
Oversaw Westminster's accreditation by the Virginia Association of Independent Schools (VAIS) and the National Association of Independent Schools (NAIS).
Taught a wide variety of topics to all grade levels, including an annual enrichment class for eighth-graders.
Personally envisioned and oversaw the creation of the Jane L. Goll Center for Arts and Athletics. The project was a testament to his beloved mentor, and by nearly doubling the size of Westminster School, it opened countless doors and presented amazing opportunities.
Served for twenty-four years as a non-voting member of the board of trustees.
A Difficult Good-Bye and an Exciting New Chapter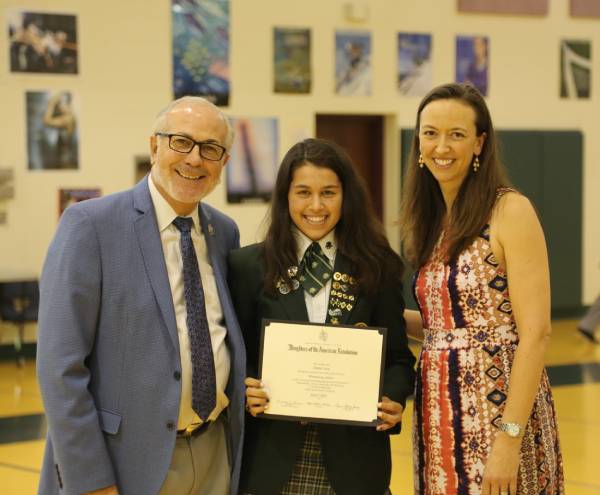 Good-byes are always difficult, especially when the person leaving is such a source of inspiration and positivity. As much as the Westminster family is going to miss Mr. Glover, students, parents, staff members, and faculty can all be excited to know they're welcoming a familiar face into the role of head of school.
Nancy Schuler, current Westminster admissions director, will be stepping in when Mr. Glover leaves.
"It's hard to imagine the school without him. It's going to be very strange," says Schuler. "I'll be only the third head of school in sixty years, which is unusual for private schools. It's just one more amazing characteristic of Westminster."
If you'd like to leave some words of appreciation and thanks to Mr. Glover for all his service, please feel free to comment below.