The Kotler-Kauffman Family of Virginia Says Yes
"They weren't learning. They were sad. They felt isolated. It was just crazy."
That's Jena Kotler speaking about her two boys, ten-year-old Jonah Kauffman and eight-year-old Noah. When the pandemic forced public schools into virtual at-home learning, the family knew it wasn't the best available solution for the two boys. They began exploring options, including private school.
Making the Decision to Switch to Private School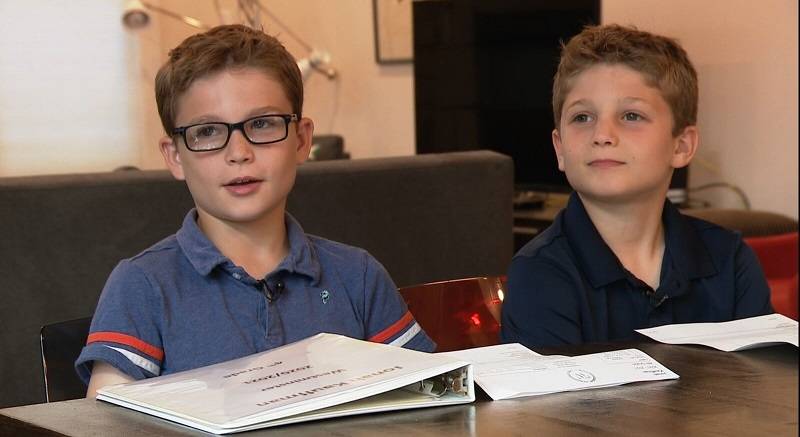 Source: ABC7News
Even though it meant taking out a loan for the private school tuition, the family enrolled Jonah and Noah in Westminster School in Annandale, Virginia. For the family, the decision was an easy one. The financial commitment was not a deterrent when they considered the potential damage of their sons losing an entire year of education.
When selecting a private school, the offering of in-person instruction was key. The family was also drawn to Westminster's academic program, including its adherence to a classical education.
Committing to a Private Education
For the Kauffmans, they know their two boys will continue at Westminster when the new school year begins. This is, in large part, because of the concrete results they've seen.
"So, for English, my final average was a ninety-four, A. And for history my final average was a ninety-six, A," says Jonah of his fourth-grade report card from Westminster School. "Quarter four, it was really good. Those were probably my best grades out of the whole year."
Beyond the boys' academic success, there was another significant factor in the decision to stay at Westminster: uncertainty about the public school's ability or plans to make up for any learning lost during virtual schooling.
According to this year-end assessment from the National PTA, the Kauffmans are far from the only parents who have these concerns. In that survey, it found only 51 percent of parents are extremely or very confident their children will be prepared for the next year. Additionally, 63 percent feel their children are either quite a bit or a little behind from where they would be in a normal school year.
When it comes to making up this educational gap, Kotler (and many parents like her) are not confident the public school system is equipped or ready to provide everything children returning for the 2021–2022 school year need.
"I think we need to get it right, and I'm not confident we're getting it right," Kotler says. "It's not fair, and it's not right, and we're letting our kids down."
For more insight into the differences between public and private school, especially during challenging times like this, check out this article regarding the benefits of a private school, as well as some high-level differences between public and private schools.
Concerned about Your Child's Upcoming School Options?
If you, like many other parents, have concerns about your child's education this school year, know that you have other options. Whether you're apprehensive about the public school system or you're dissatisfied with your child's current private school, explore all the educational possibilities.
Where should you start? Schedule your no-obligation virtual tour with Westminster today. See if, like the Kauffman-Kotler family, you decide Westminster is the best fit for your child's educational path.
Questions? Concerns? Don't hesitate to reach out!