Four Ways Private Education Facilitates Student Success
If this last spring taught us anything, it's that the unexpected can happen at any time. When it does happen, you want the important aspects of life to continue with as little disruption as possible, and that's especially true of our children's education.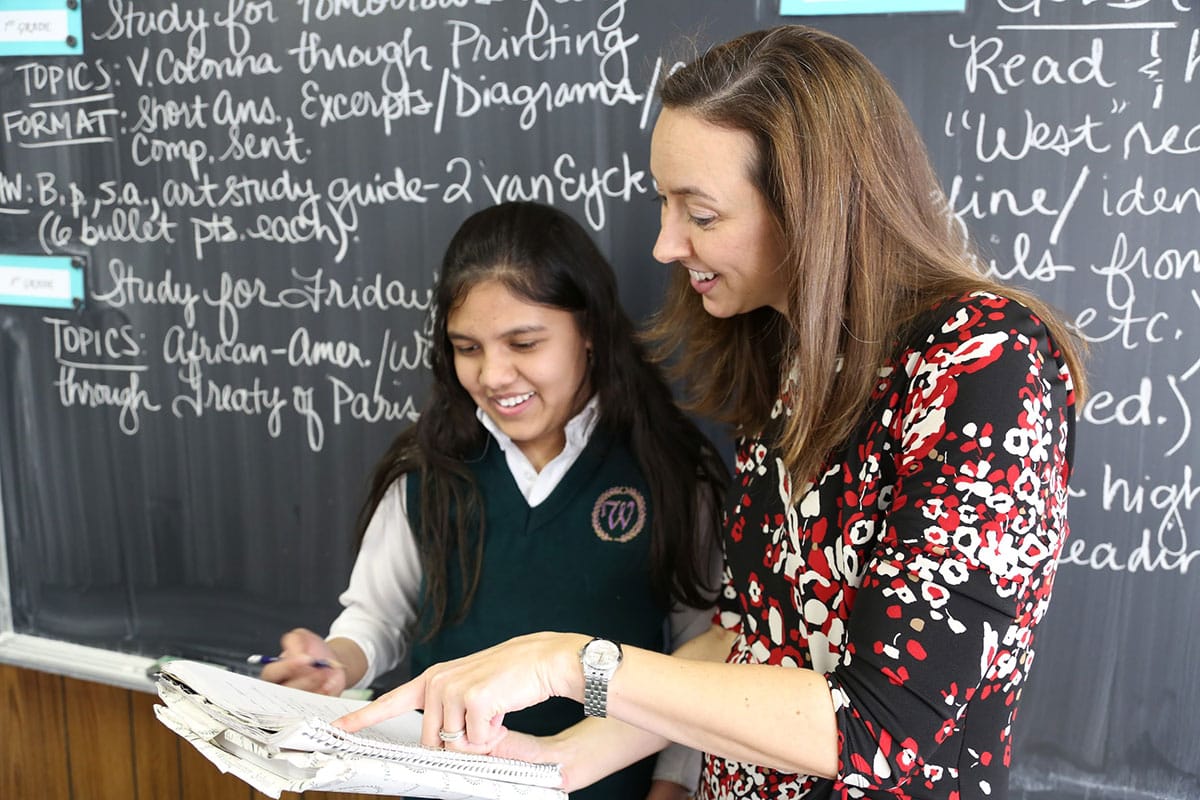 Here are four distinct advantages that will give you confidence that having your child enrolled in an independent private school is beneficial, and that a private school education for your child is worth the investment, especially through periods of unexpected change:
1. Independent Private Schools are Agile
Public schools provide an essential and wonderful service. Their mission is to provide a general education for all who seek it. The drawbacks of public school become evident when an epidemic calls for the need to adapt and change quickly to keep moving forward.
"A private school is like a small ship compared to the giant armada of a public school. If something unexpected happens and a particular approach or policy is desired, a public school takes a long time to prepare, to communicate, and to implement that plan," says Susan Glazier, the Assistant Head of School at Westminster School."
By virtue of being small, a private school is nimble. They are experts at addressing each and every situation that comes their way with an organized, well-thought-out plan of action that is implemented rapidly with precision.
This level of responsiveness by an educational entity becomes even more important when it comes to the learning and development of our children. In a crisis, large or small, every day without an executable plan that meets the needs of students and parents results in a loss — a loss that is not easily remedied.
2. A Private Education Offers a Well-Rounded Education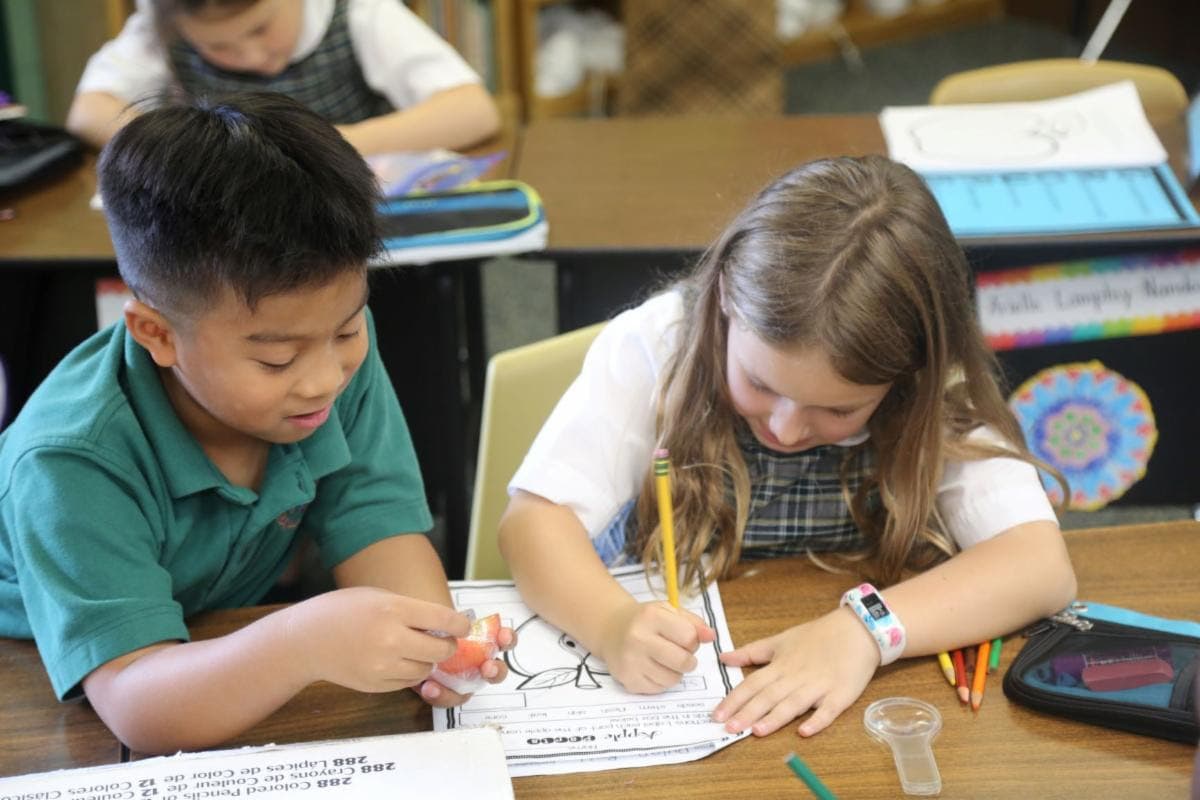 In private schools, especially those which focus on a classical curriculum, there's an emphasis on a well-rounded education.
"A classical education isn't just about the books and the curriculum. It's a living philosophy about how to raise and to educate children," says Glazier. "It's an education of depth and breadth, and it's an age-linked, progressive development through the curriculum that teaches the students how to think."
The goal is for students to gain a depth of learning that goes beyond repeating a particular fact on a test. The goal is to make meaningful connections that set the foundation for lifelong learning.
When students learn how to formulate appropriate thoughts and actions, they're prepared to be successful at just about anything, including overcoming the unexpected, allowing them to come out ahead.
Recently, this has been put to the test through the challenge of transitioning to distance learning.
"We all love having interactions in the classroom, but everyone is committed to taking this situation and making a positive out of it, and that very much includes the students," says Kate Jacobson, the Upper-School TeamLeader and the sixth through eighth grade history and geography teacher at Westminster School. "The students have been so impressive. They've really risen to the occasion and engaged with these different tools to continue learning."
Here's a brief look at the currently operating distance learning plan at Westminster School:
When students learn how to think and act as a leader, and when they master how to solve problems beyond the immediate struggle, they're prepared to accomplish their goals and to succeed in any setting. These are invaluable, foundational 21st Century skills to have in times of change.
3. Private Schools Have the Time and Space to Develop Character as Well as Intellect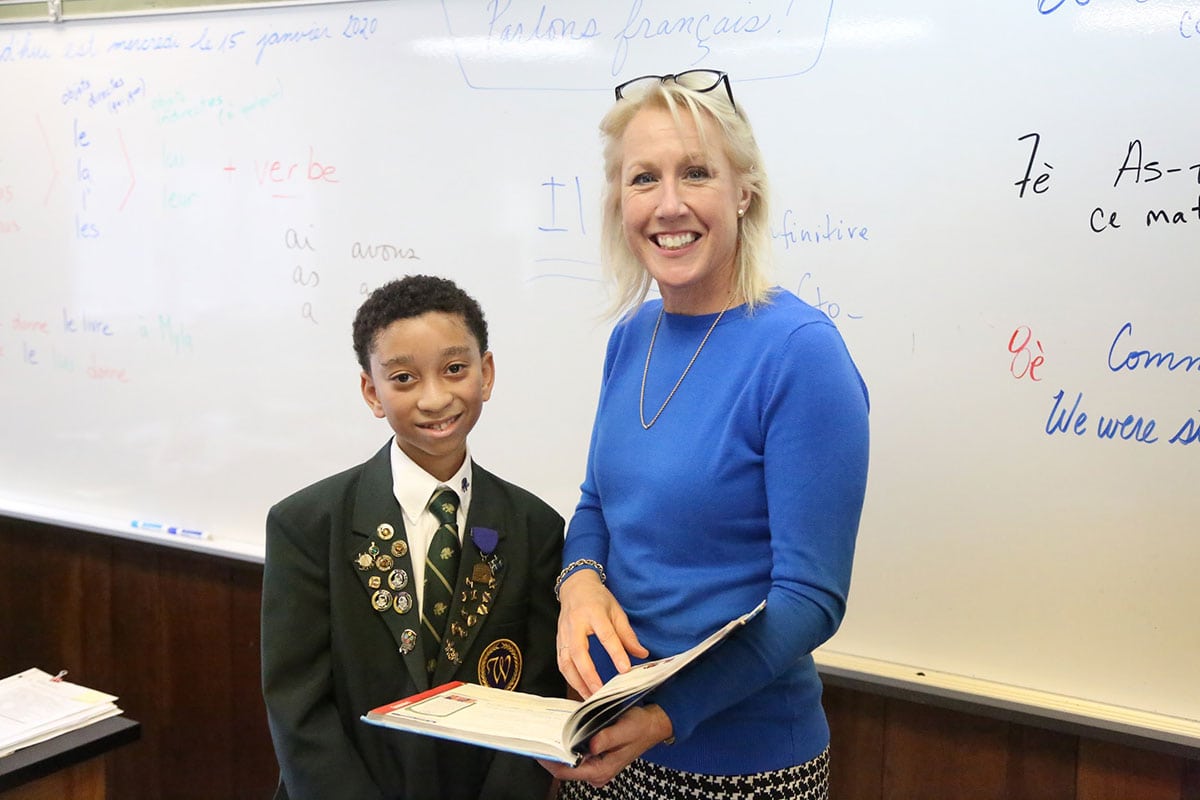 Looking at the available data, US private schools had an average class size of 17.8 in 2017. In that same year, US public schools had an average class size of 21.2. Westminster currently has a student-to-teacher ratio of 10:1 in the kindergarten and 7:1 in the preschool.
"In a private school, classes tend to be smaller, and that makes a big difference in a lot of ways," says Glazier. "Small class sizes allow personalized attention for the students, and it lets teachers get to know the children personally, not just as academic entities."
The focus on developing the whole humanity of a child means the curriculum emphasizes supporting students intellectually, emotionally, socially, and morally. With such a personalized curriculum tailored to each child's individual needs, he or she is better prepared to cope and be productive in a changing environment with maturity.
For example, this year, one of the biggest disappointments at Westminster was the cancellation of events designed to celebrate eighth-graders, including the annual play and their graduation.
"The students have coped well with the losses of this year—not without some grief, especially on the part of our eighth-graders—but they've made the best of the situation presented to them," says Glazier.
By making the best of a difficult situation, the students at Westminster have accepted the reality of circumstances not in their control to overcome and move past the loss of programs and events in order to finish the year strong academically, as well as emotionally.
4. A Community-Based Approach Fosters Connection and Support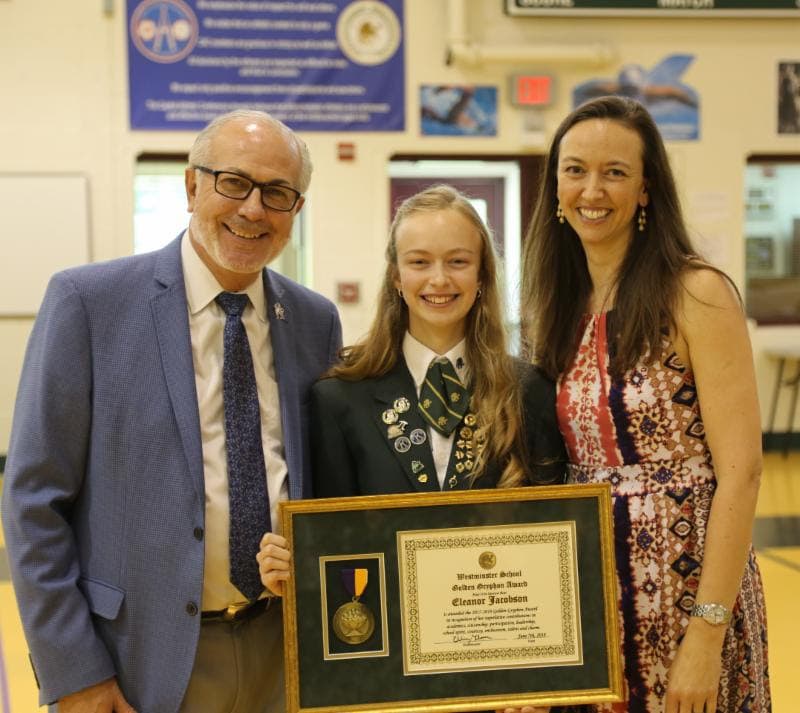 In a smaller, private school system, teachers, administration, students, and parents are familiar with each other, and more often than not, connected and supportive of one another. The priceless opportunity for these four groups to know and interact with each other is open and available.
"One of my favorite things about teaching at Westminster is the connection to the families," says Jacobson. "Our parents see themselves as partners with the teachers and the administration, and that makes all things possible. We're all on the same team, and we're working together, which enables us to raise every child to his or her greatest heights—intellectually and in character."
With teachers, administrators, students, and parents working together towards a common goal, it's easier to get on the same page, adapt, and implement change when change is happening quickly and suddenly. The success of any policy shift depends on all stakeholders feeling heard and being informed.
Open communication and collaborative thinking happen more seamlessly in a smaller school community. It's particularly effective and efficient at a school that builds a sense of community into its ethos.
We all want our children to grow, to be, and to live happy, healthy, successful lives. A private education equips students with the knowledge, tools, and skills not only to get through difficult times, but also to emerge stronger on the other side.
If you're interested in seeing our school, join us for a virtual open house. We'd love to show you around!