Teacher Spotlight on Lifelong Educator Amy Bowab
Preschool is an amazing time of growth—academically, socially, and emotionally. The children change almost daily, acquiring new skills and knowledge while also learning to navigate social interactions.
Today we shine a light on our incredible preschool program and offer a glimpse into what a day at Westminster's Griffin Academy looks like. We also get to know Ms. Amy Bowab, the dedicated teacher who leads our class of bright, inquisitive, fun three- and four-year-olds.
Meet Ms. Amy Bowab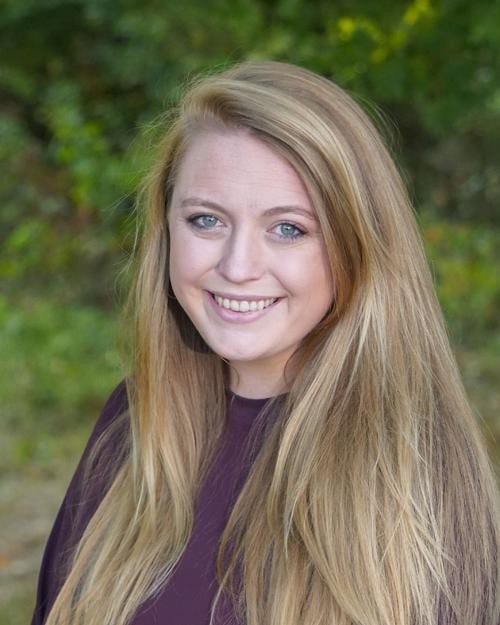 The 2020–2021 school years marks the eleventh year Bowab has been working at Westminster School. During those eleven years, she's held a variety of positions, including the following:
Early care supervisor
Teacher's aide
Preschool PE teacher
Preschool science teacher
Co-teacher of the threes class
Lead teacher of the younger fours class
Junior camp counselor
Camp counselor
Currently, she fills the following roles:
After-school care supervisor
Lead teacher of the mixed-age group class (threes and fours)
Preschool camp coordinator
"I Knew in My Heart I Was Meant to Work with Children"
From a very young age, Bowab knew teaching was her true calling.
"Since kindergarten, I knew I wanted to be a teacher," says Bowab. "My grandmother was a teacher for a long, long time, so teaching is in my blood."
Working in the childcare field in various capacities since the age of fifteen, her only other job was a brief stint at a pizza place in her later teen years.
"You can only eat so much free pizza!" she quips. "I knew in my heart I was meant to work with children."
As is the case for so many dedicated teachers, it's the students and the special moments shared between teacher and class that make the job worthwhile.
"I love that I laugh and smile with my students every day. They bring so much joy and purpose to my days," says Bowab. "I live for those 'light bulb moments.' Those times when things click into place and a student understands that concept you're trying to teach. I also love the simpler moments, like having a masterpiece created specifically for me out of magic markers and crayons. There's a lot to love about being a teacher."
A Day in the Life of Ms. Bowab's Classroom
Mrs. Bowab is quick to clarify there is no relying on schedules when working with three- and four-year-olds. (A typical day in preschool, she asks. Does that exist?)
She explains, though, that every day begins by greeting each other and having a quick group discussion about how everyone is feeling.
"It's important that every child, even at the earliest ages, feels as if he or she has a voice," says Bowab. "After this, our days are filled with lots of activities, lots of messes, lots of fun, and plenty of laughter."
Rather than sticking to desks and drills, Bowab is a big proponent of hands-on learning and a believer in the benefits of play.
"I try to let my students experience what they are learning. Really get their hands dirty and figure out how things work," she says. "We have a terrific balance between structured and unstructured learning here."
While no two days are the same when teaching young children, Bowab is clear about what underpins every school day at Westminster.
"We fill each day with as much fun, love, and learning as possible."
What Makes Westminster Special to Ms. Bowab?
After eleven years at the school, Westminster represents so much more to Bowab than just the place where she works.
"Westminster is a one-of-a-kind school. As soon as you walk through the door, you are surrounded by love, creativity, and diversity," says Bowab. "Every student, teacher, and staff member is treated with respect and compassion. This leads to the most incredible learning experience for anyone who walks into this building."
Implementing its signature whole-child approach to education, even the youngest students are challenged and developed in an age-appropriate and nurturing way.
"Westminster's approach to learning immediately sets young children up for success," she says. "Students here learn from a very early age that your best work and your best effort are always expected. Even more than that, though, Westminster students are not just provided with some of the best educators; they are also provided with a strong and caring community."
Solve That Problem!
One activity that exemplifies Bowab's approach to teaching, as well as the Westminster ideology, is Solve That Problem. Children are given different problematic circumstances, and they must figure out how to properly solve the problem in a kind, respectful manner.
Whether the problem is not being able to open a snack or making a big mess in the classroom, students work through issues of accountability, social interaction, and conflict resolution—from the very youngest ages.
Establishing this foundation of self-reliance, independence, work ethic, and emotional intelligence is just one of many reasons to start a private school education early.
Interested in learning more about other staff members at Westminster? Check out our spotlight on K–2 team leader Jori Sapper.
Does Westminster sound like the kind of place you can see your little one growing, learning, and thriving? We'd love to show you more of what sets us apart. Schedule a virtual tour or attend a virtual open house by clicking here.