K-4 Enrichment Classes: Costs/Tuition
Tuition Rates
Registration and payment is available through the ActiveCamps network.  A separate registration is required for each student.  Enrollment and tuition in the K-4 Enrichment Program is for the fall session only, October – December 11th, from 3:30  p.m. to 4:30 p.m. The program cost varies from $275.00 to $435.00.  .
NEW: Students enrolled in the After-School Care Program, Monday-Friday, have the option to pay for the cost of the class only, 3:30-4:30, at a 20% discount.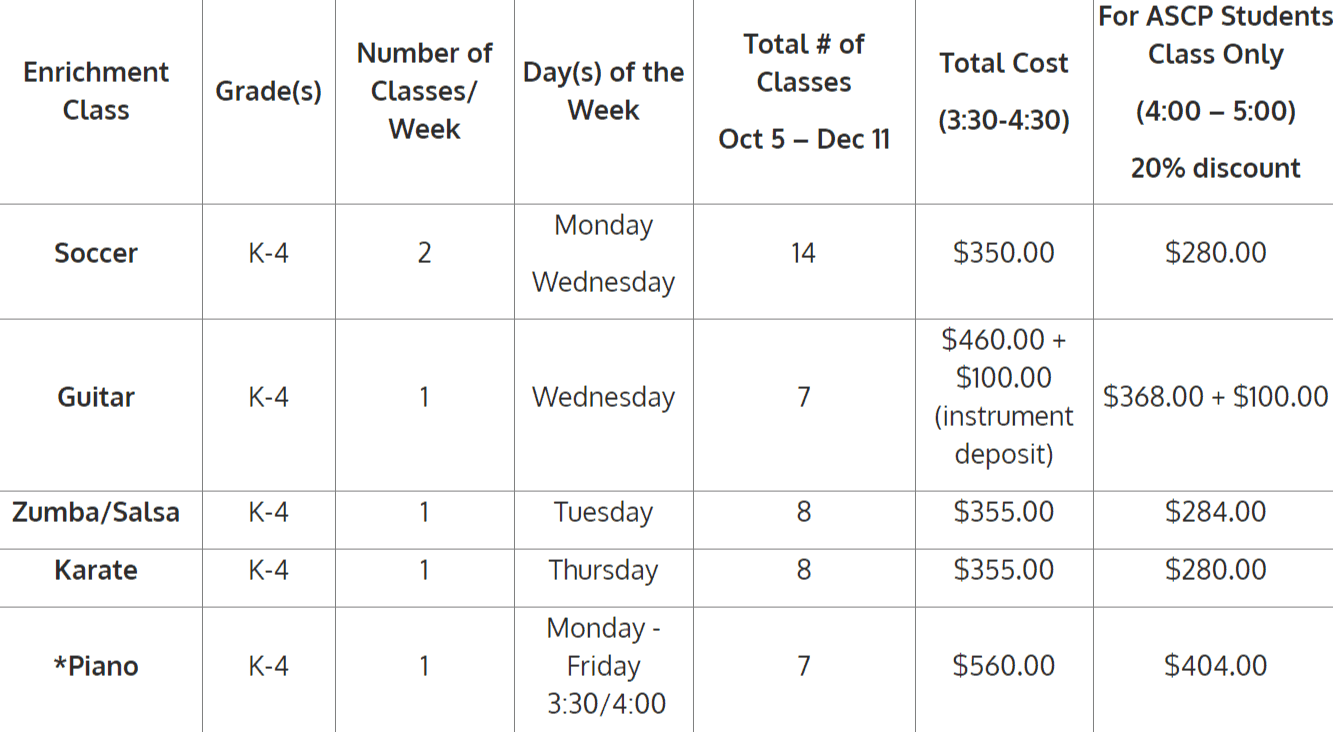 *Includes a $15.00 materials fee for textbooks.
For additional piano time slots, please contact Ms. Mock at kmock@westminsterschool.com.