A Message From The Preschool Director
Thank you for your interest in The Griffin Academy of Westminster School.
Beginning school is such an exciting time for you and your child. I am delighted that you are considering The Griffin Academy to begin your child's journey through his/her academic experience. Our program offers part-time and full-time school options to three and four-year-olds. The Griffin Academy welcomes students from all races, religions, and national origins.
The Griffin Academy is an extension of Westminster School. Although the Griffin Academy is a young school (opened in the fall of 2010), Westminster School has been in operation since 1962. The classical curriculum at Westminster School provides students in grades K-8 with an accelerated, well-rounded program, which also includes an emphasis on the arts. The Griffin Academy will provide the first step in preparation for that classical education to begin in elementary school.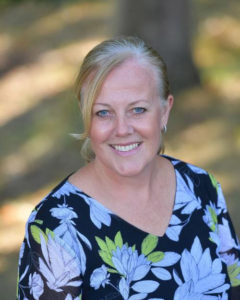 We believe in encouraging the children to use good manners, to be kind, to be respectful of one another, to be creative, to learn how to socialize with others, and to be interested in learning. Our school day is built around routine. During the day, the children explore academics (letters, sounds, numbers, science found in nature, our community, art-based projects, and music) as well as social learning. The children also participate in weekly enrichment classes, which include art, library and science, and French.
I am happy to answer any questions you may have. Please contact me if you are interested in touring the facility and/or learning more about our program. You may reach me by e-mail at klee@westminsterschool.com, or by phone at 703-256-3620 ext. 44.