Come Together
Annual Giving Campaign
2022-2023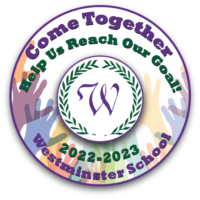 THE GRIFFIN FUND
The Griffin Fund comprises all donations to Westminster School.  This fund is a vital component of the school's income and continued success as an independent school.  While tuition pays for the basic program and operation of Westminster, The Griffin Fund helps lift school offerings above "basic," and directly benefits the students in a number of important ways:
To enhance technology, learning materials, curriculum expansions, and field trips/activities that support our teachers' efforts and our students' experience inside and outside the classroom;
To further develop capital projects.
To help fund scholarships for outstanding students from the surrounding community who would not otherwise receive the life-changing gift of a classical education.
You can make a difference with your gift to the Griffin Fund.