How Westminster School's STEAM Program Blends Traditional STEM with a Classical Education
"The main purpose of education isn't just to receive a certification that leads to a career, but to become a well-rounded person in so many aspects of life."
—Edmond Mbiaka
A well-rounded education is critical for developing minds. Studying a diverse array of topics and subjects, especially from a young age, can help students create logical connections and cultivate critical thinking skills. This, in turn, can prepare them to creatively and effectively solve complex problems encountered in academics, professional settings, or even interpersonal interactions.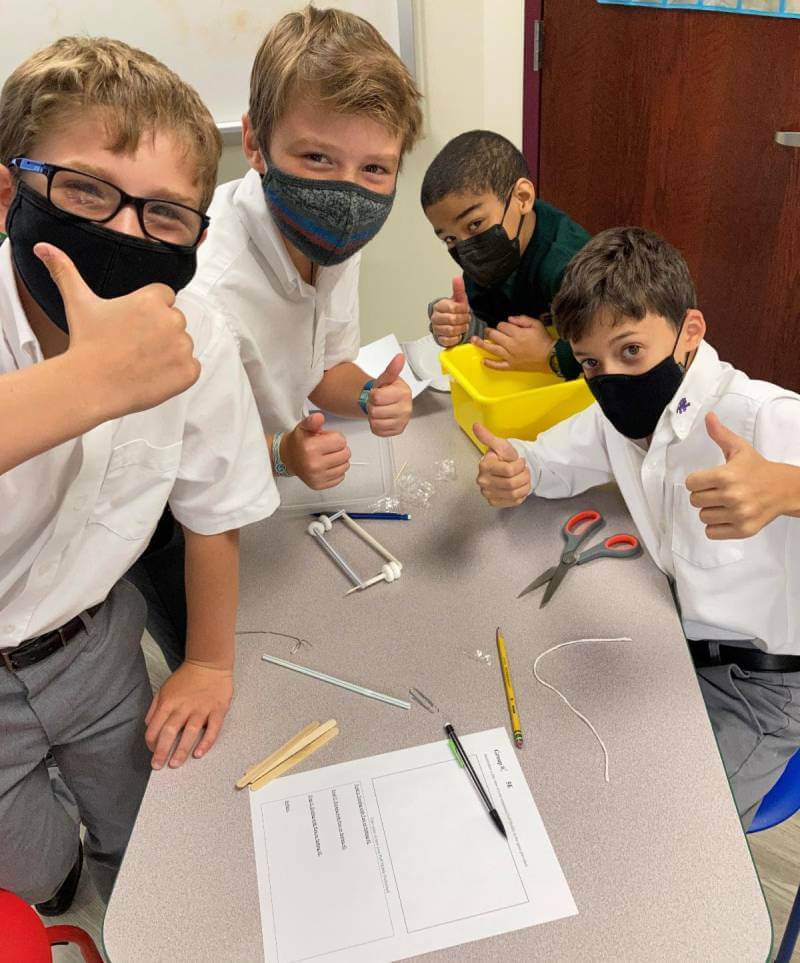 This emphasis on a holistic educational approach is one reason Westminster School in Annandale, Virginia, a private school serving pre-K to eighth grade, is proud to offer a STEAM program.
What Is STEAM?
While STEM has become an increasingly common acronym in today's educational landscape, STEAM remains a newer concept. Here's what each acronym means:
STEM: science, technology, engineering, mathematics
STEAM: science, technology, engineering, arts, mathematics
Whether the arts should be integrated into the more science-driven STEM programs remains a topic of discussion among parents and educators alike. Westminster School, however, embraces this integration. The school believes the synergy between the sciences and the arts results in a more interconnected and creative approach to learning and life.
Westminster's STEAM Program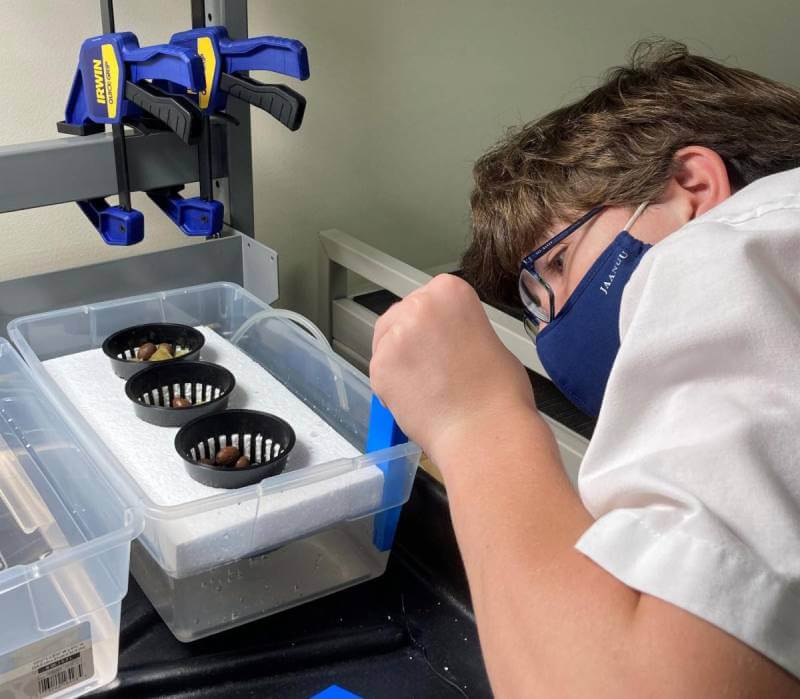 Championing the STEAM curriculum, Westminster School hired Darcie Jones as their STEAM and technology program coordinator in July 2021.
STEAM and technology classes are held regularly for both their middle school (grades three to five) and upper school (grades six to eight) students.
"Upper school students meet on a rotational schedule, providing opportunities to begin long-term hands-on projects that continue throughout the year," says Jones. "Activities and projects are designed to allow students to overcome challenges. The program is also designed with an integrated approach, allowing a variety of curricular content to be included in each lesson or activity."
Advantages of a STEAM Program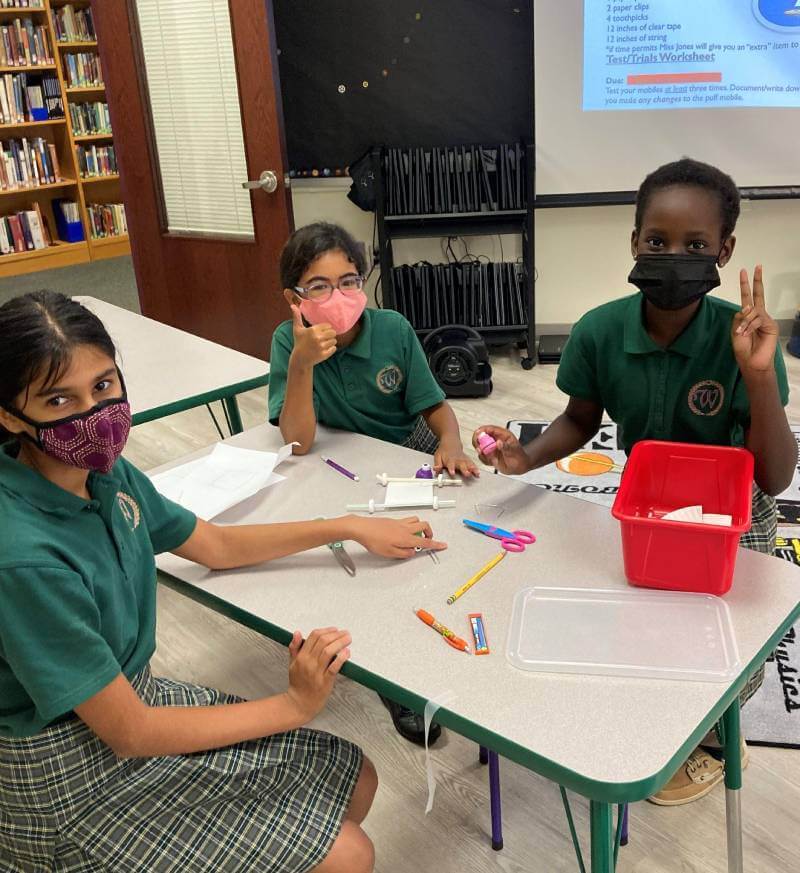 Both STEAM and STEM programs can help shape and transform young minds in critical ways:
Establish an Inquisitive Mindset
Self-driven exploration and creation are important aspects of any STEAM program. Young children are naturally curious about the world around them, and these kinds of classes allow them the space to experiment and to learn both within and outside the traditional teacher/student school dynamic.
It is an effective, fun, compelling way to develop a lifelong love of learning, an inquisitive mind, and a personal investment in one's educational journey.
"Westminster has a makerspace, and through STEAM classes and this space, students have opportunities for hands-on projects," says Jones.
Interested in learning more about makerspaces? Read an overview here.
Promote Individual and Group Learning
"Both individually and collaboratively, students have time to just tinker with items in the space," says Jones.
In these kinds of programs, students are encouraged toward exploration and experimentation. This leads to self-directed learning, but it also cultivates dialogue and collaboration between groups of students. Learning to navigate the dynamics of independent and group work offers invaluable life skills.
See the Interconnectivity of Subjects
"Some STEAM activities are designed around the students' current class topics, as well as current events," says Jones.
The idea behind STEM is that mathematics, engineering, science, and technology should not exist as separate scholastic entities because they are inherently interconnected. To tackle large-scale problems in these fields, you need the foundational understanding of all elements.
The underlying idea of STEAM is the same. In these programs, the arts are seen as a critical aspect that can inform and deepen a child's understanding of the hard sciences.
The arts give young minds the creativity and flexibility to develop critical thinking, but they also encourage creation. By studying the arts, students see how knowledge and learning can directly translate into tangible innovation.
Benefit from the Classics and Modernity
Westminster School prepares students for their future through a classical education.
"Classical education embraces the contribution of ancient civilizations, whereas a technology and STEAM education teaches the history of these technologies, the designed world, how it works, and how technology is evolving," says Jones. "A classical education and STEAM education are a perfect fit, especially at Westminster, where there's an emphasis on creativity and the arts."
Learn more about Westminster's classical education approach.
Have Questions? Want to Learn More?
Interested in the curriculum and educational approach at Westminster School? Want to learn more? Feel free to contact us with any questions.
For a more in-depth exploration of the school, schedule your live virtual tour today.