Explore Color and Nature with 3 Summer Art Projects for Preschoolers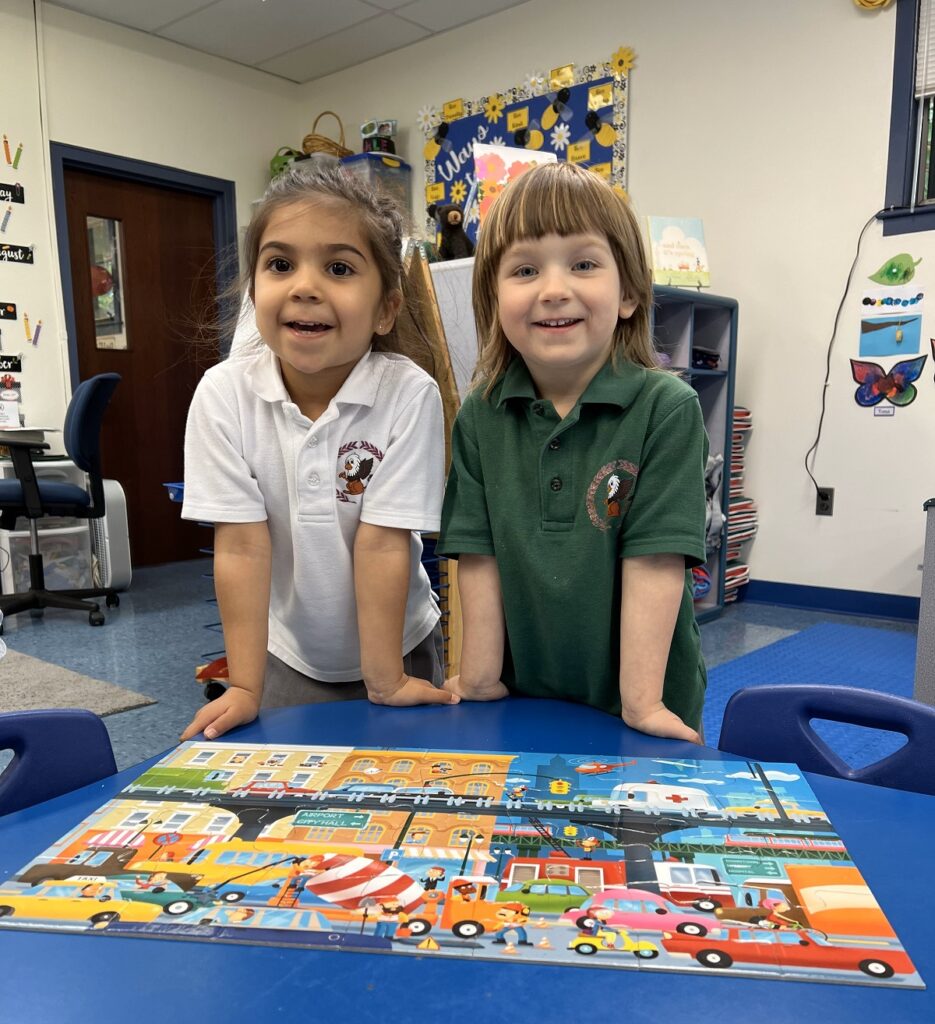 Just because the summer months have rolled around doesn't mean your child's artistic pursuits are over. With these easy, cost-effective summer art projects for preschoolers, you and your child can keep the creativity and artistic expression rolling throughout the year.
3 Can't-Miss Summer Art Projects for Preschoolers
These fun, easy, and educational art projects are sure to delight, inspire, and challenge your little one.
1. Grass Heads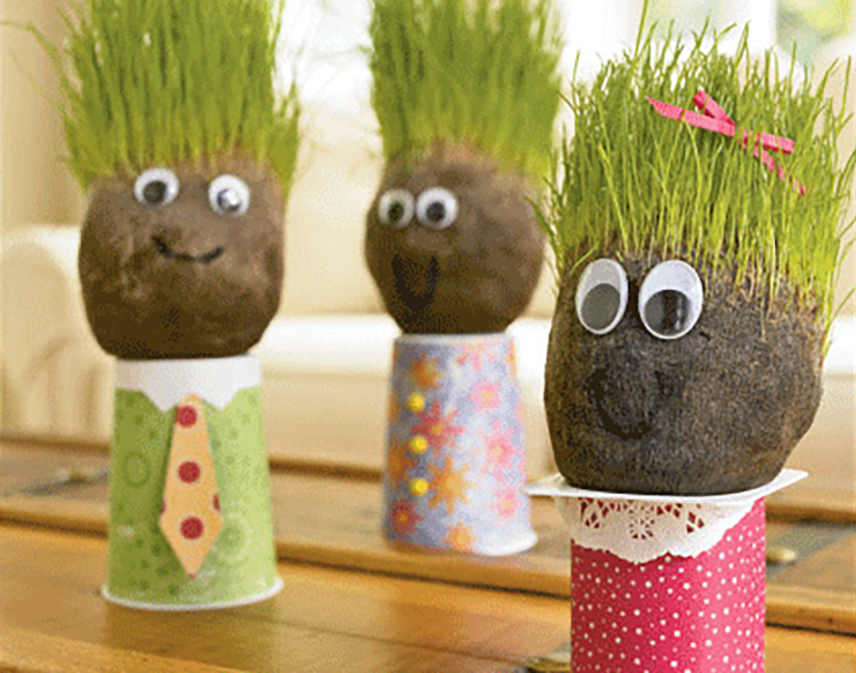 All you need for these grass heads is:
Some old tights or stockings
Grass seed
Dirt
Rubber band
Googly eyes
Felt
Small pot
Glue
Scissors
Simply put your grass head together (follow the link above for full instructions), and watch your child's delight as his "hair" comes sprouting from the top of his head.
Hone fine motor skills as your little one gives the grass head a haircut again and again. Take time to talk about plants, roots, and the growth cycle of nature.
2. Sand Greeting Cards
Need to send a thank-you card? Birthday note? Happy summer wishes?
Have your preschooler help with a sand greeting card.
Here's what you'll need:
Contact paper
Masking tape
Construction paper
Sand
Scissors
Simply attach your contact paper to a table with a border of masking tape.
Then have you and your child cut out all kinds of beach-themed shapes from the construction paper.
It's a great opportunity to practice scissor use and to talk about all the different kinds of things you'd find at the beach (fish, crabs, seaweed, beach toys).
Once you've attached all those beached-themed cutouts, sprinkle the whole paper with sand. Press down to secure it to the contact paper.
Gently shake off excess sand, and remove masking tape.
Voila. Beach-themed greeting card!
Bonus: contact paper makes this one less messy than glue and a breeze for little artists to put together.
3. Colorful Coffee Filter Butterflies
Beautiful. Fun to make. A great, hands-on way to explore what happens when different colors are mixed and matched.
Coffee filter butterflies require only a few basic household items and craft materials:
Coffee filter
Food dye or watercolors
Pipette or straw
Pipe cleaners
Googly eyes
String
Glue
In separate glasses, drop the food coloring, food dye, or watercolors. Discuss what you're seeing with your child as you watch the colors swirl and mix with the water.
Have the child take some colored water from each glass with the straw or pipette. (Again, this is a great opportunity to hone those fine motor skills.)
Drop the colors from the pipette onto the coffee filter. Encourage your child to guess and see what happens when different colors come in contact. This is an engaging, interactive way to reinforce color theory.
After all the colors have been added, hang the coffee filter up to dry. (It's already a work of art at this point!)
Once dry, have your child cut the coffee filter in half. Scrunch in the middle to form the wing shape.
Finish off by gluing to a piper cleaner or popsicle stick.
Add googly eyes and string for antennae, if desired.
Hang from the ceiling in the child's bedroom to maximize the flying effect.
Are You Looking for an Arts-Focused Private Preschool?
Do you value the creativity, self-expression, and confidence that come with exploring the arts at a young age?
Then Westminster School in Annandale, Virginia, could be the perfect pre-K to 8 private school for your child.
Focused on a classical education and rigorous academics, Westminster School also emphasizes the importance of the arts.
Learn more about our extensive arts program, including drama, music, orchestra, and dance.
If Westminster feels like a good fit for your family, schedule a tour to visit our beautiful campus today.