Well Rounded, Disciplined, and Confident: Profile of a Westminster School Graduate
Teachers, parents, and school counselors often extol the benefits of being a well-rounded student. How to be a well-rounded student isn't often well understood, though. What exactly does the term mean? What can students do to be more well rounded, and what are schools, such as Westminster School in Annandale, Virginia, doing to ensure their graduates have this vital quality?
What Is a Well-Rounded Student?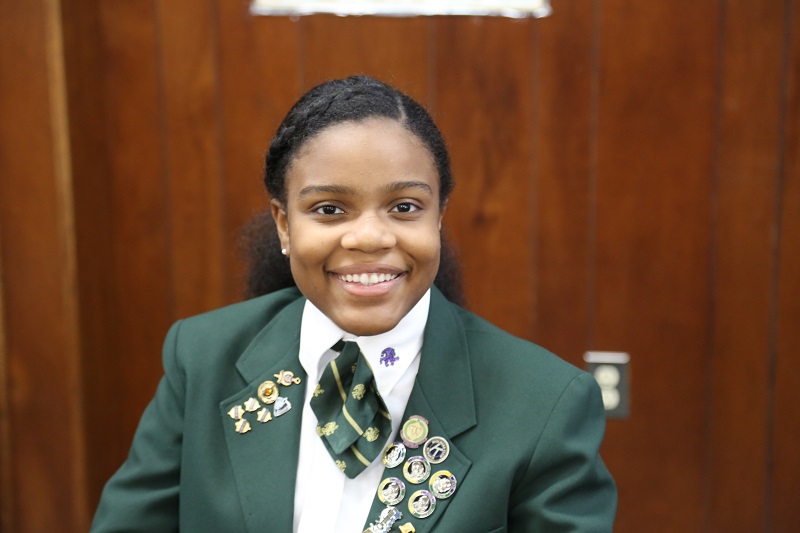 Everyone seems to agree it's important for students to be well rounded, but what does this term mean?
Being well rounded is all about engaging in different kinds of extracurricular, academic, and social activities. It's not about only pursuing the activities the student already likes or has an aptitude for; it's about exploring lots of different arenas.
Benefits of Being a Well-Rounded Student
With so much emphasis placed on being well rounded, what are some of the benefits students can expect? Why should they want to be well rounded?
Challenges students to go beyond their comfort zones. When students pursue activities they wouldn't otherwise, it gives them avenues to challenge themselves. They get to work on different skill sets and experience new things.
Helps with the next academic step. Whether your student is entering university or a private high school, having a well-rounded background makes an applicant stand out. With some schools becoming increasingly competitive, this diversity of activities can be a distinguishing factor.
Reveals new interests. Sometimes you don't know you love something until you try it. When students are exposed to new things–acting, orchestra, art, soccer–it can inspire a lifelong love for something new.
Sets the student up for career success. Trying a lot of different things means developing a lot of different skills. These specific skills can come in handy in the workforce, but even more than that, it promotes a willingness to try new things. This inclination can open many doors in a career.
Helps the student develop confidence. Trying new things isn't always easy. Being asked to get up on stage and sing when you don't think of yourself as a singer or an actor is a scary proposition. Doing it anyway shows the student how much he or she is capable of. This helps produce a deep sense of confidence and self-worth.
Contributes to a fuller, richer life. Pursuing lots of different activities gives you a mindset that's open to new experiences and challenges. It promotes filling your life with interesting hobbies and heartfelt pursuits.
"When we think of being well rounded, we think of people who are well versed in every area. History. Sports. Arts. Athletics," says Nancy Schuler, Westminster School head of school. "It's not just about what you end up doing for a living, what college you get into, or how well you do in school. When you're fully well rounded, you can live a full, rich life in every arena."
What Does Every Westminster School Graduate Experience?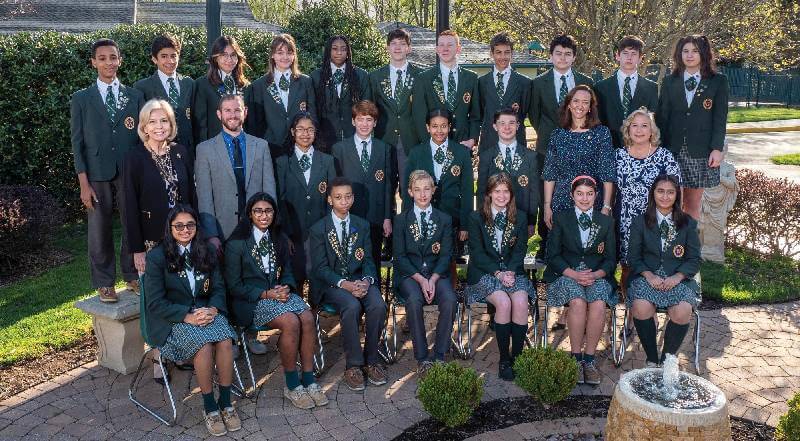 The goal of producing well-rounded students is at the heart of Westminster School, a private school based in Annandale, Virginia, that offers classes from pre-kindergarten to eighth grade.
The classical education curriculum is thoughtfully designed to include a wide range of activities, challenging academic subjects, and enriching extracurriculars.
Assuming a student starts with Westminster in kindergarten, by the time that student graduates from the school, he or she will have participated in all the following:
Six-year survey of Western civilization through the history program
Both hands-on and laboratory-based science program
Great Books reading program (every year)
High-quality literature-based language arts program
Algebra I or geometry
Strong focus on writing
French and Latin instruction
Drama program that includes participation in the annual play (every year)
Numerous public speaking opportunities (beyond the plays)
Development of organizational, study, and technology skills
Etiquette, personal presentation, and social dancing instruction
Nightly homework in every subject to reinforce responsibility, accountability, and a strong work ethic
Daily physical education, as well as competition in soccer, basketball, softball, and track and field
Community service via the Builders Club
Music
Art
"At Westminster, you don't pick and choose activities. Everyone participates in everything," says Schuler. "Acting in the play or participating in basketball doesn't come naturally to all students, but they do it. They learn. They grow. They become more confident, poised, capable individuals."
Want to Learn More about the Westminster School Curriculum?
Are you interested in discovering more about Westminster School? Want to learn whether this program is a good fit for your child? Have specific questions about the curriculum?
Whatever you need, schedule a tour today. You'll get a firsthand look at how our school operates, and you can get all your questions answered.
We look forward to seeing you!