Why Westminster School Relies on Collaboration and the Golden Triangle
For every student to reach his or her fullest potential, it requires the attention, input, and effort of multiple groups of people: teachers, administration, and parents. That's why collaboration is at the heart of Westminster School's educational approach. Committing to collaboration primes young learners for academic, professional, and personal success.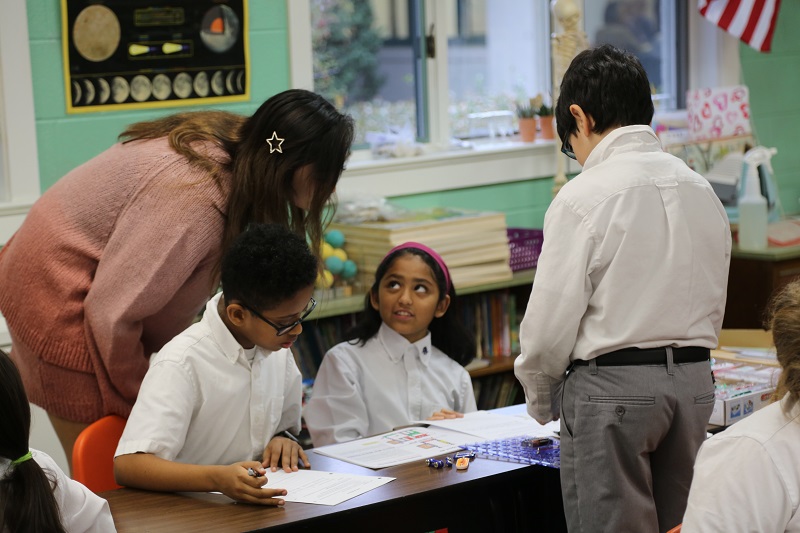 What Is the Golden Triangle?

Westminster School operates around the idea of the Golden Triangle. The three vertices of that triangle are:
Parents

Teachers

Administration and other staff members
The groups within this triangle come together to empower individual students to be the best versions of themselves. By collaborating and working toward a common goal, students are put on the best path forward.
As each student grows and matures, the triangle is still there as a collaborative support network, but the individual increasingly explores individuality and independence. 
By graduation, a fully formed person emerges to take on all future challenges: high school, college, and beyond.
The Value of Collaboration in Education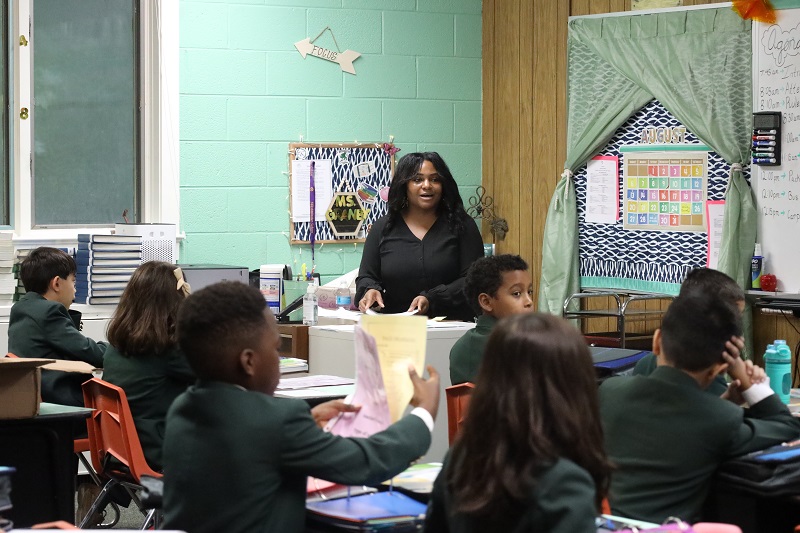 A collaborative approach to learning offers a range of benefits for young learners.
Continual Support.

As young learners go through the educational system, a collaborative approach between the parents, faculty, and administration ensures they receive positive support and constructive guidance at all times.

Common Goals.

When everyone works collaboratively toward the same goal, the student has the best possible chance of a positive outcome. Aligning around these goals helps ensure the collaboration is effective and productive.

Exposure to Diverse Perspectives.

When different groups come together to collaboratively support a child, they develop innovative solutions by drawing on diverse perspectives, thus offering the greatest benefit to the student.

Community.

When fostering the academic, social, and personal development of a child, that often presents complex challenges. Students with a collaborative network of support learn they have a built-in community on which they can depend. They feel more prepared and able to overcome difficulties because they're not expected to do it alone.

Clear Expectations.

While Westminster School upholds high expectations for each student, the children also know they're part of a small, tight-knit community there to support them. They feel safe and comfortable being themselves within the boundaries of those set expectations. Because everyone involved in the educational process is united in a shared purpose and collaboratively working to help those children succeed, expectations are clear, achievable, and positive.

Future Opportunities.

Students who experience collaborative support are more likely to value that collaboration and exhibit it later in life.
That teamwork mindset fosters:
Empathy

Appreciation for different perspectives

Conflict resolution skills

Active listening abilities
Being able to collaborate effectively, demonstrate teamwork, and bring innovative problem-solving skills are key traits in an increasingly competitive and global job market.
Join the Collaborative Learning Experience at Westminster School
A collaborative approach to learning at Westminster School in Annandale, VA, has proven invaluable. The Westminster community equips students with the skills they need to succeed academically while also instilling kindness, respect, integrity, and excellence.

To learn more about whether this is the right environment for your child, contact Westminster School today.