7th Grade Play ~ Romeo & Juliet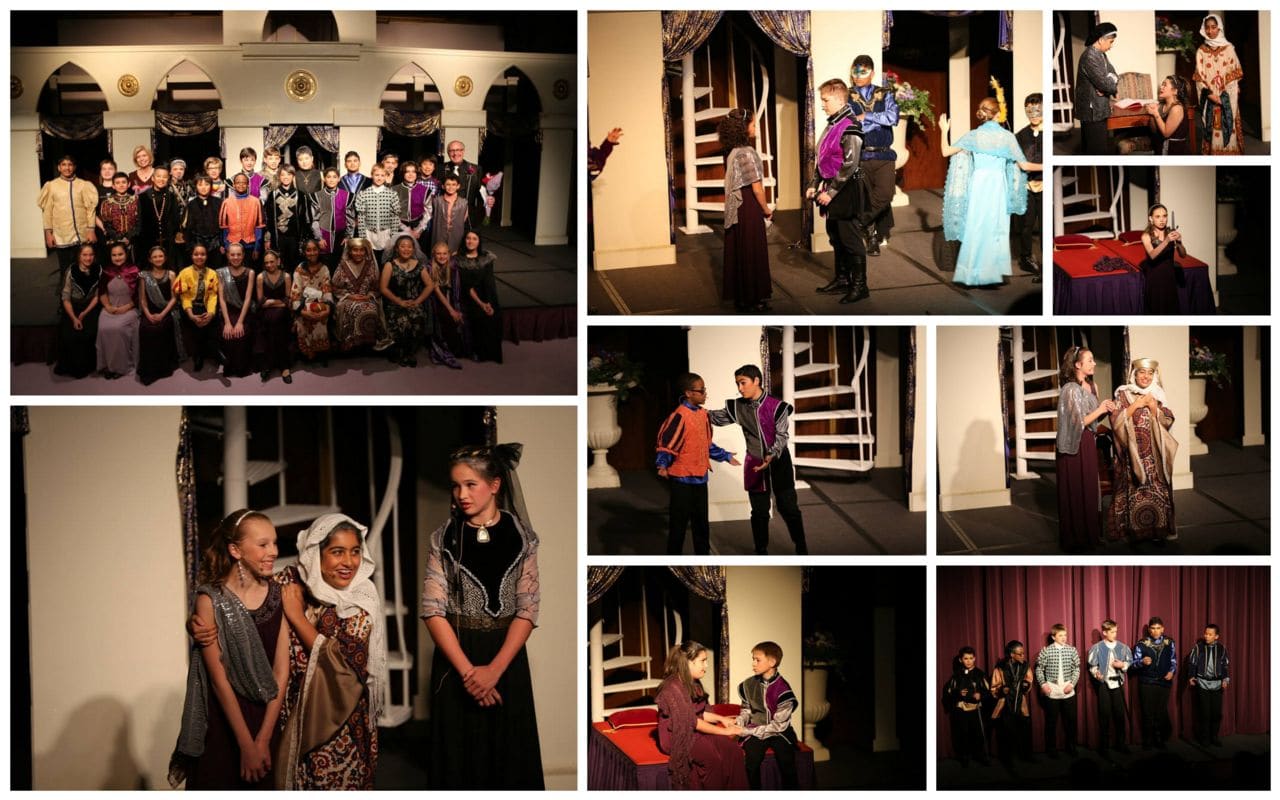 On November 21 and 22, the 7th grade performed an elegant and artistic rendition of the world's most famous love story.  In  Shakespeare's powerfully poetic "Romeo and Juliet," the hatred between feuding families is brought to an end only through the love and death of their beloved children.  Performing a Shakespeare play in 7th grade is a Westminster rite of passage.  As part of the normal academic program, 7th graders study the Renaissance in depth in both history and English classes.  They also take a special course in the life and works of Shakespeare.  Finally, the 12-year-olds take on the challenging and bonding experience of staging a play under the direction of the school's headmaster.  In this instance, the young actors delivered a remarkably  intelligent, poised, and moving performance.    Scenes were supported by enchanting set and costumes, solo and ensemble singing, and real-life swordplay.  Congratulations to the cast and crew of this unforgettable Gryphon Theater production!
Learning, striving, and having fun are not mutually exclusive, and these life-enhancing experiences are interwoven throughout our students' days. With small class sizes and a dedicated staff, we ensure that each student receives the loving attention and high expectations parents want for their child, and which are necessary if he/she is to become the best possible version of him/herself.  Nothing makes us prouder than to see a student realize his/her potential and thrive not only within our school community, but in the communities beyond Westminster School walls.