Why Westminster School Believes in the Importance of History for Developing Minds
"History is just about memorizing names and dates. History has no bearing on my life today. History is boring." There probably isn't a single history teacher who hasn't heard at least one of these refrains from a distraught student.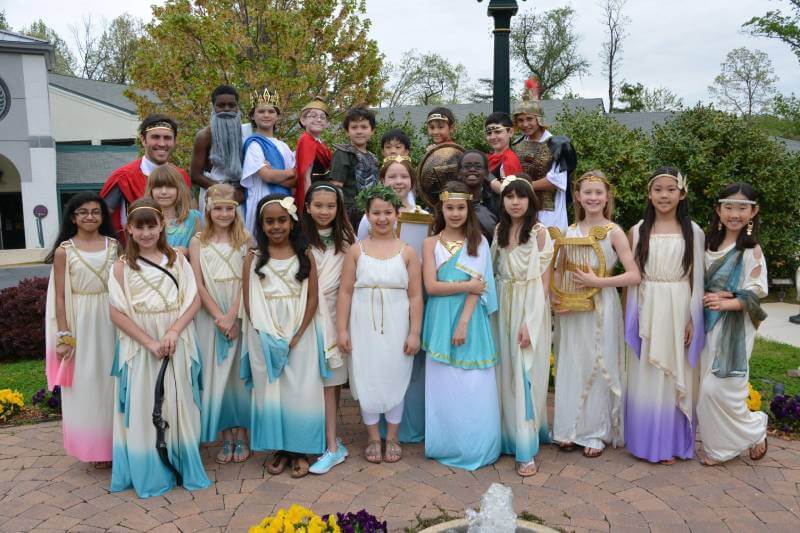 History is a notoriously difficult subject, but approached with the right mindset, planning, and curriculum, it can be impactful and resonant. The following are four key reasons Westminster School—a private school in Annandale, Virginia, teaching pre-K to eighth grade—treats history as a progressive topic that begins early in elementary school:
Why Western Civilization Should Be Part of Any Elementary Curriculum
1. Understanding Predecessors
One common complaint among students is that history isn't relevant to their day-to-day lives. It's hard for them to see the connections between the present day and events that happened so long ago.
History, however, illuminates the factors that led to today's unique cultural landscape. If young students want to know how we got to where we are today, the story of human history reveals the step-by-step path.
Because Western civilization shaped so much of America, it's a crucial topic for American schools specifically to include. By understanding this past, students get more clarity and insight into their present day (and their future).
2. Telling History as a Story
When teachers approach history as little more than a collection of names and dates, it's understandable that many students find it unengaging, uninteresting, and difficult to follow. By approaching history from the perspective of a story, though, it becomes a much more tangible, relatable subject.
Humans are primed to understand stories.(For more information about the relationship between the brain and storytelling, check out this article from the Harvard Business Review.) Even very young students will understand a history lesson in a more nuanced, impactful way when it's presented as a story.
This has immediate benefits for engagement and retention, but it also has long-term advantages. As students become older and take in more historical information, they are better able to make significant connections and to connect the dots across time period, geographical location, and context.
Humans are always looking for patterns. (Again, it's how our brains are wired.) When history is presented as the sweeping story of human progress, it helps break that complex information into something more understandable and digestible, and the need to find patterns across those stories keeps students actively engaged.
3. Teaching History Chronologically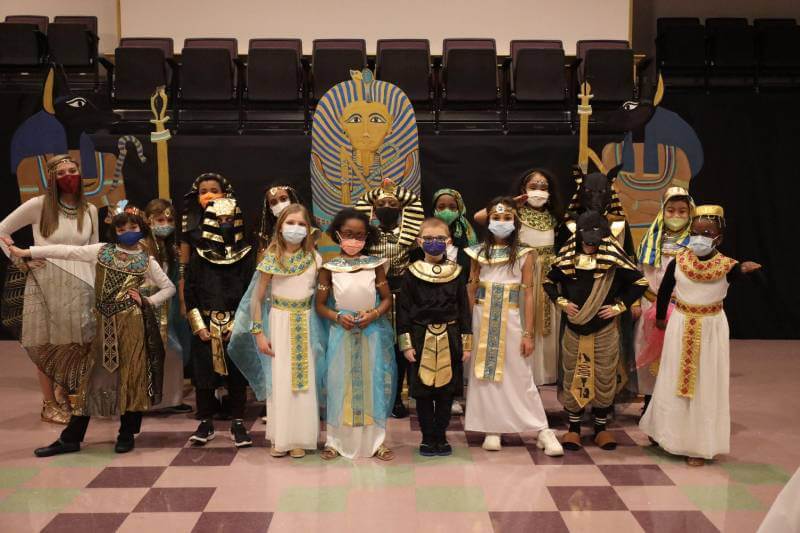 One of the biggest challenges with history is that it is such an encompassing and broad topic. There's no way to cover everything—certainly not in any given year. This often leads to history being taught in a disjointed way from one grade level to the next.
When history teachers jump from subject to subject through time, it's more difficult for students to see those crucial connections and to make those important ideological associations.
Teaching history chronologically clearly establishes timelines and better allows students to see how one event led to the next. In this framework, it's much easier to see progress, but it's also easier to contextualize mistakes. This is crucial for both understanding the past and ensuring those mistakes aren't repeated in the present.
Starting in elementary school gives students and teachers the time and space to explore this wide, far-reaching subject with more thought, care, and diligence.
4. Progressing Teaching Techniques with Course Material
One of the biggest advantages to tackling history with elementary-age students is the ability to progress teaching methods while deepening the complexity of the course material.
Take note-taking as one example. When students are very young, teachers provide printouts that are largely or entirely written for the students. These sheets echo what is taught during the history lesson and serve as reference material for those students.
As the students get older, the course material becomes more in depth, and students are expected to take on more and more responsibility for their own learning. The older the students get, the more they must be independent as it relates to note-taking during lectures, studying for tests, and time management.
This year-over-year progression helps produce students who are ready to be successful at the next academic levels—from high school to college to postgraduate work.
Even beyond history, there are numerous benefits to starting a rigorous, age-appropriate academic curriculum as early as possible. Check out this article for more information about the benefits of starting private school in preschool.
Questions? Want to learn more about the overall academic approach at Westminster School? Register for an open house now.