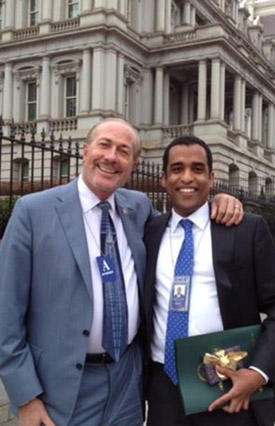 Yohannes Abraham, Class of 1999
After graduating from Westminster School, Yohannes graduated from Thomas Jefferson High School for Science and Technology, then attended undergraduate classes at Yale University. He went on to earn a JD at Harvard Business School, Yohannes worked on the Obama-Biden 2008 & 2012 campaigns by managing engagement in key swing states, and he worked for the White House administration. Yohannes is currently the Special Assistant to the President and Chief of Staff for the Office of Public Engagement and the Office of Intergovernmental Affairs.
Yohannes recently invited Mr. Glover, Ms. Glazier, Mrs. Schuler, Mrs. O'Drudy, and Mr. Miller to have lunch with him at the White House. They are delighted to report that he continues to be as charming, good-natured and genuine as he was during his time at Westminster. We at Westminster are proud of what Yohannes has already achieved and glad that he still credits his Westminster educational experience as the most influential in his life.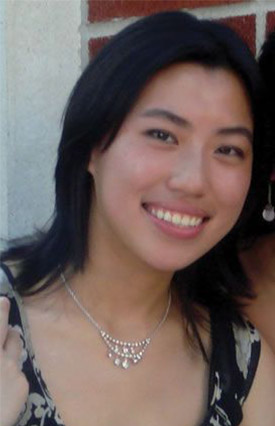 Grace King, Class of 2002
"My three years at Westminster were quintessential in shaping me into the person that I am today. More importantly, I gained an appreciation for the arts through a wide array of activities that I can recall fondly—from learning to dance the jitterbug, performing in the 8th grade musical, to participating in extemporaneous speaking exercises during enrichment classes."
Grace King went on to Thomas Jefferson High School for Science and Technology after graduating from Westminster, and is now attending the University of California, Los Angeles (UCLA). She will enter her junior year in Electrical and Electronic Engineering next fall, and will take business courses this summer at UC, Berkeley. Last summer Grace interned at the Brookhaven National Laboratory, New York, working in the collider-accelerator department. Grace has been elected an
officer of both the Society of Women Engineers and the Institute of Electrical and Electronic Engineers. In her quieter moments, Grace enjoys the calming pleasure of playing piano, but for sheer exhilaration and adrenalin-pumping thrills, she has taken up sky-diving.
Although Grace attended only grades 6 through 8 at Westminster School, she increasingly recognizes and values those years. Here, in her own words, she reflects on the formative significance of her Westminster experience.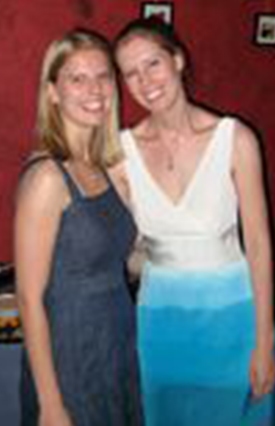 Carrie Dann, Class of 1998
"Of the many things I gained from Westminster School – an understanding of Latin etymology, the ability to identify Greek column types, and an inexplicable fondness for plaid – first among them is a sense of history. From classical mythology to American history, the curriculum at Westminster School always instilled in me the desire to understand the past and to see the present for myself. I suppose that it makes sense, then, that I ended up becoming a journalist."
After graduating from Thomas Jefferson High School and attending the University of Virginia with no intention of going into news – or politics, for that matter – Carrie took an internship with NBC's Washington bureau for a brief peek into a bubble which I never intended to enter.  Two years later, political director Chuck Todd, who noticed my unexpected appetite for writing about politics, recommended that I apply to be one of the network's embedded reporters for the 2008 campaign.  For over a year she traveled nationwide with the candidates, spending four months in  snowy Des Moines to cover the early stages of the presidential primaries, and later racing from state to state to cover Republican nominee John McCain and former President Bill Clinton.  As an off-air reporter for NBC and partner National Journal, Carri covered campaign events in over 30 states, flew on both nominees' campaign planes, and caught catnaps everywhere from the Ritz to a car parked in a cornfield. Photographed: Carrie Dannand her sister, Teresa (Class of 1993)