Westminster Scholarship For George Mason Employees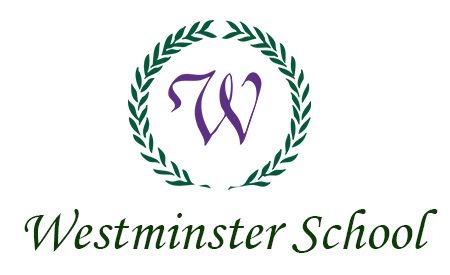 Scholarship Opportunites for 2019-2020
WESTMINSTER SCHOOL MERIT SCHOLARSHIP OFFERED TO CHILDREN/GRANDCHILDREN OF GEORGE MASON UNIVERSITY EMPLOYEES
In a spirit of collaboration with George Mason University, Westminster School is offering a scholarship opportunity to the children and grandchildren of George Mason employees. The renewable Merit Scholarship is in the amount of $10,000 per year, and is open to students entering grades 3 – 7. The potential value of the scholarship totals $60,000. Additional information is available in a printed brochure, available through the George Mason Human Resources Department, or you may click here to download a copy.
APPLYING FOR THE MERIT SCHOLARSHIP
Any George Mason employee's child or grandchild who is not currently enrolled in Westminster School and who will be entering grades 3 – 7 in fall 2019 is eligible to apply for the Merit Scholarship.
​To request general information about Westminster School, click here.
The Westminster School / George Mason Collaboration Merit Scholarship application process is twofold, and all requirements and materials for both applications must be fully completed and submitted no later than February 15, 2019.

Applicants must complete the application process for admission to Westminster School. Click here to apply.
Applicants must also complete a separate application for the Westminster School / George Mason Collaboration Merit Scholarship.

Admissions and scholarship decisions will be issued March 15, 2019.
Students who are selected for a Merit Scholarship may also apply for additional financial aid.  Applicants who are admitted to Westminster School but who are not selected for a Merit Scholarship may choose to attend Westminster School, and may apply for financial aid.  Click here for information about applying for financial aid.
SELECTION FOR THE MERIT SCHOLARSHIP
Scholarship recipients will be selected on the basis of multiple criteria, including:  strong academic performance, exemplary citizenship in school and community, response to scholarship essay questions,  and other information provided in the student's admissions file.  Scholarship applicants are encouraged to provide any additional information that helps to highlight their passions and enthusiasm for learning.
Once awarded, the Merit Scholarship is renewed annually through 8th grade, as long as the student remains in good standing in both academics and citizenship.
For further information about Westminster School and the Merit Scholarship, please contact:
Nancy Schuler
Director of Admissions
admissions@westminsterschool.com
703-256-3620 Ext. 17