Parents Need to Get Answers to These 11 Questions When Planning Their Child's Education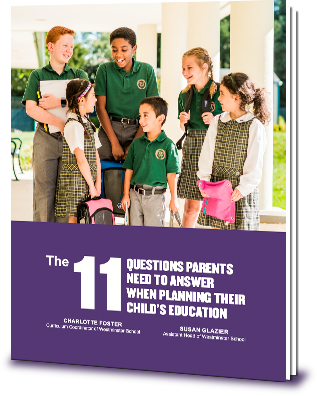 Parents want the best for their children, but it is often difficult to be sure what that is in today's overwhelming world of parenting guides, conflicting advice from family and friends, and changing educational trends.
This guide is perfect for
Parents who want to give their child the best preparation for life

Parents who are looking for character education as a part of their child's school experience

Parents who are weighing the choice between private school and public school; Parents who have been disappointed with the public school system

Parents who are trying to find the private school that is best for their child
Parents who suspect that their school's gifted and talented program is lacking

Parents who are looking for more than an ordinary education for their child

Parents who want to see their child challenged and inspired

Parents who want their child's true potential, talents, and passions to be discovered and developed.
Take a closer look at what the options are and some of the most important questions parents need to explore when considering an educational path for their child.